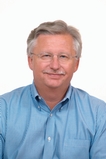 Jeffrey S. Neeley
Partner
PRINT
Jeffrey S. Neeley, is resident in the Washington, D.C. office, where he has been representing private companies in trade remedies cases for over 25 years. Before entering private practice, Mr. Neeley was an attorney in the Office of the General Counsel of the U.S. International Trade Commission ("ITC"). He has counseled and defended clients worldwide, with a particular emphasis on Asia, including China, South Korea, Japan, and India. He also has worked extensively in the former Soviet Union and in Mexico. His practice includes antidumping investigations, subsidy (countervailing duty) cases, safeguard cases specific to China under section 421 as well as worldwide safeguard cases under section 201 of the Trade Act, as well as related litigation before the WTO dispute panels and NAFTA proceedings.

Mr. Neeley has worked on complex cases at the U.S. Court of International Trade involving new issues on the overlap of customs and antidumping law, represented a major Latin American country's industry in obtaining exclusion from worldwide quotas and duties imposed by the United States on steel products under a "safeguard" case, represented a Fortune 100 U.S. company in achieving continuation of a dumping order, represented companies in Mexico, China, Taiwan, India and Japan in defense of antidumping duties, and obtained the lowest dumping margin for any Chinese company in the diamond sawblades investigation as well as findings of no or minimal dumping for companies in Japan, China and Mexico in dumping reviews. In addition, Mr. Neeley has won antidumping cases for Chinese companies in cases such as citric acid, steel wire rope, and blast furnace coke by obtaining findings of "no injury by the U.S. International Trade Commission. He also has successfully defended and appealed issues before NAFTA binational panels. He has obtained relief against a much larger company for a U.S. company in the tool industry in a patent-based section 337 case at the ITC.

Mr. Neeley emphasizes that understanding the business goals of a client is the key to a successful strategy. His experience in all aspects of trade law allows him to shape the legal approach based on those business goals.
Mr. Neeley obtained his undergraduate degree from
Northwestern
University
in
Evanston
,
Illinois
, and is an honors graduate of
George
Washington
University
Law
School
in
Washington, D.C.