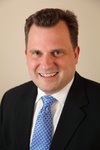 Michael S. Holton
Associate
PRINT
Michael S. Holton is an associate in Barnes/Richardson's Washington, D.C. office. His practice focuses on all aspects of international trade relief and regulation, including antidumping (AD) and countervailing duty (CVD) proceedings, escape clause relief (Section 201), customs, export controls, international trade agreements, trade-related litigation and World Trade Organization issues.
Prior to joining Barnes/Richardson, Mr. Holton was an attorney in the global trade and investment group at the law firm of Greenberg Traurig, where he represented clients in cases and proceedings before U.S. Customs and Border Protection, the Department of Commerce, the U.S. International Trade Commission, as well as the Court of International Trade.
Before entering private practice, Mr. Holton served as a senior staff member in the Office of China/Non-Market Economy Compliance and the Office of AD/CVD enforcement at the U.S. Department of Commerce, where he dealt with trade remedies involving China, Vietnam, Korea, and Taiwan, as well as working on other countries trade remedy matters. In this capacity, he worked on numerous antidumping proceedings, conducted numerous domestic and foreign verifications, advised and briefed senior government officials. Mr. Holton was a lead analyst in the antidumping investigation of wooden bedroom furniture from China, and a senior analyst on the first textile antidumping investigations brought against China. While at the Department of Commerce, Mr. Holton was also a member of the section 201 steel safeguards exclusions team, where he advised senior Commerce and U.S. Trade Representative officials on the impositions of tariffs and drafted exclusionary language for the U.S. Harmonized Tariff Schedule Annex.
Mr. Holton is a 2001 graduate of Case Western School of Law. He is admitted to the Commonwealth of Virginia and United States Court of International Trade Bar.