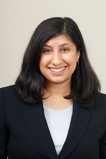 Shama K. Patari
Associate
PRINT
Shama Patari is an associate at Barnes/Richardson's Chicago office where she advises foreign and domestic companies on all aspects of international trade regulation, planning and compliance, including customs, export controls, economic sanctions, embargoes, international trade agreements and preference programs. Shama represents clients across various industries, including automotive, agricultural commodities, plastics, textile and apparel, electrical goods, chemicals, and other consumer products.
Shama's practice in customs law includes issues of tariff classification, valuation, country of origin marking, preferential duty programs, customs audits and verifications, seizures, penalties and prior disclosures. Her practice in export issues focuses on compliance and enforcement of the U.S. export control regulations and economic sanctions regimes. Shama has assisted clients in completing the relevant documentation related to the export or transfer of their products, software, technology and services.
Shama has represented both foreign and domestic clients before U.S. Customs and Border Protection, the Bureau of Industry and Security, Canada Border Services Agency, as well as the Court of International Trade and the Court of Appeals for the Federal Circuit.
Shama is actively involved with the Customs and U.S. International Trade Law Committee of the Chicago Bar Association and the Organization of Women in International Trade. She is also a member of the Customs Law Committee of the American Bar Association's Section of International Law and of the Customs and International Trade Bar Association.