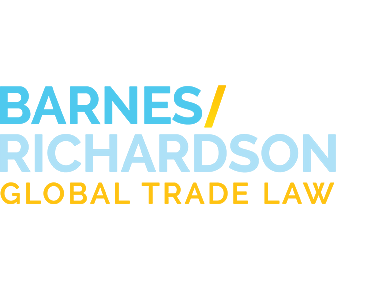 Industry News
C-TPAT Legislation Update
May 4, 2006
There have been several pieces of legislation introduced in Congress which may have significant implications for C-TPAT participants.
The first bill, which is known as "The Security and Accountability for Every Port Act" and also known as "The SAFE Port Act" (H.R. 4954) has been reported out of committee and is now being considered by the full House of Representatives. The expectation is that this bill will be passed by the House. The main provisions of The SAFE Port Act provides as follows:
$7.4 billion to enhance port security, including authorizing a Domestic Nuclear Detection Office and requiring nuclear and radiological detection systems at all domestic seaports;
Enhancement of the Container Security Initiative and C-TPAT, and improved high risk cargo targeting and tracking;
Establishment of regulatory criteria for C-TPAT including the adoption of container security devices to obtain Tier 3 green-lane benefits;
Allows third-parties to conduct C-TPAT validations;
Appropriates $400 million for port security grants from Customs duties; and
Authorizes the establishment of uniform data for government-wide use.
An amendment known as the Sanchez amendment would end the practice of granting Automated Targeting System score reduction benefits to Tier 1 participants in C-TPAT. The House Homeland Security Committee rejected a proposal during mark-up of the bill which would have required scanning of all containers at foreign ports before loading on U.S.-bound ships.
The GreenLane Maritime Cargo Security Act (S. 2459) was favorably reported out of committee on May 2, 2006 by the Senate Homeland Security and Governmental Affairs Committee. In contrast to the SAFE Port Act, an amendment was adopted to this bill that would require an integrated scanning system to cover 100% of containers bound for the U.S. from three foreign ports to be in place within one year, with expansion of this program as soon as practicable. The main provisions of the bill would:
Establish a C-TPAT green lane of supply chain participants to voluntarily meet the highest security levels, providing better security devices and giving importers incentives to enhance security;
Establish minimum security standards for all cargo containers that enter the U.S., and stronger cargo security program requirements;
Set up an Office of Cargo Security Policy to coordinate security policies and procedures within Homeland Security and between it and other agencies
Establish a Joint Operations Centers to ensure coordinated response to incidents or heightened national security threat levels; and
Authorize $835 million for port security, Container Security Initiative, and C-TPAT, from Customs duties.