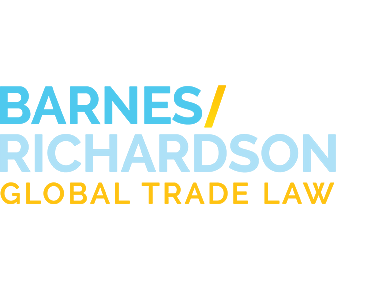 Industry News
President to Sign FTAs, GSP Renewal on Friday
Tweet
October 18, 2011
According to the White House Press Office, President Obama will sign the Korea, Panama and Colombia free trade agreements (FTAs), as well as renewal legislation for the Generalized System of Preferences (GSP) and Trade Adjustment Assistance (TAA) on Friday, October 21st.

Congress passed all three FTAs on October 12th, 2011. The GSP bill received final passage in the House the same night. In addition to renewing GSP retroactively for articles entered after December 31, 2010, the GSP bill includes the renewal of a scaled-down version of the Trade Adjustment Assistance (TAA) program. The GSP bill is scheduled to take effect fifteen days after the President signs the measure into law. The Colombia FTA implementing legislation also includes a retroactive extension of the Andean Trade Preferences Act (ATPA).
The U.S.-Korea FTA is still awaiting a vote in the Korean National Assembly. The agreement's recent passage by the U.S. Congress is expected to expedite South Korea's timeline for consideration of the FTA. Officials from South Korea's ruling party have stated that they intend to ratify the agreement by the end of the month.
Both the Korea FTA implementing bill and the GSP/TAA bill provide for increases in the merchandise processing fee (MPF) rate. The current MPF rate is 0.21%. The GSP/TAA bill (H.R. 2832) proposes raising the MPF rate to 0.3464% for the period of October 1, 2011 to November 30, 2015, to 0.21% from December 1, 2015 to September 30, 2016, and to 0.1740% for October 1, 2016 to September 30, 2019. The Korea FTA implementing bill, however, would increase the MPF to 0.3464% from December 1, 2015 through June 30, 2021. If the KORUS bill is enacted after the GSP bill, the KORUS bill's MPF provisions would be expected to override the GSP bill's MPF provisions for the overlapping time period, resulting in a 0.3464% MPF rate for the entire October 1, 2011 – June 30, 2021 period. Neither bill would raise the $485 MPF cap or $25 minimum for formal entries. Which of these provisions will take effect will be determined by the order in which the bills are signed into law by the President.
Additionally, the Korea FTA implementing legislation extends the MPF for formal entries from January 8, 2020 through August 2, 2021, and the Colombia implementing bill further extends the MPF for formal entries from August 3, 2021 through September 30, 2021. The GSP bill also contains certain prepayment and reconciliation requirements for the MPF for formal and informal entries for a 42-day period in 2012.
For further information, continue to visit www.barnesrichardson.com or contact a Barnes/Richardson attorney.