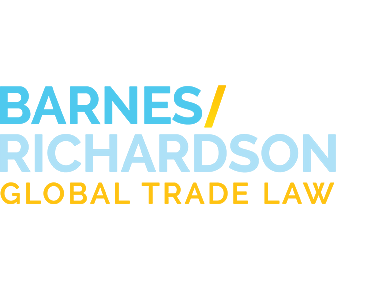 Articles
A Practice Guide to REACH - The EU Chemical Classification System
Apr. 24, 2007
By: Frederic D. Van Arnam, Jr.
Starting June 2007, the REACH chemical registration regime will commence in the EU, with the first registrations due 2008. REACH stands for "Registration, Evaluation, and Authorization of Chemicals," and is intended to make mandatory the registration and dissemination of information related to certain chemical substances. In general, REACH will impact EU based companies, including EU based importers that bring in products covered by REACH. Failure to register means that the substance cannot be manufactured, imported or used in the EU. As a result, however, U.S. exporters of products within the scope of REACH will be impacted because they may need to provide to their EU based trade partners technical information regarding their products, some of which may be proprietary. Alternatively, EU based importers could shift the registration burden back to U.S. exporters by refusing to function as registrants, requiring the U.S. exporter to designate a EU based agent as its registrant or lose the business. In addition, the cost of REACH compliance will impact both exporters and importers, which added layer of expense could cause a shift in the marketplace to those companies that can better afford the extensive testing costs required to support product registration.
This primer is intended to give a general introduction to the REACH regime. A flow chart depicting the REACH process accompanies it.
REACH in Focus
Scope
REACH will not apply to all chemicals. Generally, it will cover chemical substances manufactured, imported, used as intermediates or placed on the market, either on their own, in preparations or in articles. Certain substances are not covered by REACH. For example, radioactive substances are completely excluded from REACH, and food additives, cosmetics, medicinal products, biocides and pesticides are excluded from the Registration and Authorization portions of it. The regime excludes chemicals produced or imported in volumes less than 1 ton; chemicals used in research and development (exempt for 5 years); certain chemical substances that are already sufficiently regulated under other regimes; and, low risk products such as water, polymers, oxygen, certain noble gases, cellulose pulp, minerals, ores and ore concentrates.
Finished products containing chemical substances controlled under REACH could also be subject to REACH, further complicating matters for U.S. exporters if their products contain REACH substances that could be released into the environment.
Registration
The majority of chemicals substances affected by the REACH will only be subject to the Registration process. The Registration process requires that any producer or importer of chemical substances within the scope of REACH made or imported in volumes of 1 ton or more per year register those chemicals with the EU Chemicals Agency (the "Agency"), the agency responsible for administering the REACH program. This Agency will be based in Helsinki, Finland. Downstream users of a chemical substance will need to make sure that their uses are registered as well, placing an onus on those users to communicate their uses back upstream to the registering entity.
The information required as part of the Registration process will include the chemical properties, identified uses, and safe management guidelines. Any manufacturer, importer or EU based representative of a non-EU manufacturer ("Representative") may register products. So, U.S. based exporters affected by REACH will need to designate a Representative in the EU to effect registrations if that exporter elects to register directly rather than provide the necessary information to the EU importer.
Only one registration needs to be submitted per substance. Registration includes: 1) a technical dossier, and 2) if over 10 tons (per year per manufacturer/importer) a Chemical Safety Report ("CSR").
For chemicals that are consumed or transformed into another substance in the manufacturing process ("isolated intermediaries") and are imported in amounts less than 1000 tons, a light Registration is required. That includes the hazard classification, property information that is readily available to the registrant, and risk management measures applied. Only intermediaries transported under strictly controlled conditions qualify for light Registration.
Technical Dossier
The producer/importer will submit a technical dossier, also known as a Chemical Safety Assessment ("CSA"). This will contain information on life-cycle properties, uses, classification of the substance, and the safe use guidelines. The amount of information required will depend on the amount of chemicals involved and on the hazard classification of the substance. Those classes include: persistent, bioaccumulative and toxic ("PBT"), very persistent very bioaccumulative ("vPvB") and carcinogenic, mutagenic or toxic for reproduction ("CMR").
The specific data requirements needed for registration and testing methods are set out in various annexes to the REACH. This information is available at:
http://eur-lex.europa.eu/LexUriServ/site/en/oj/2006/1_396_/1_3960061230en00010849.pdf.
Chemical Safety Report
If a product is produced/imported in quantities greater than 10 tons, a CSR must be submitted. The CSR documents the hazard classification of the substance, and whether the substance is PBT or vPvB. It must also include various exposure scenarios for the included product. These are sets of conditions that describe how substances are manufactured or used during their lifecycle, and how the manufacturer or importer controls, or recommends to control, exposures to humans and the environment. The scenarios must include the appropriate risk management measures and operational conditions that, when properly implemented, ensure that the risk from the uses of the substance are adequately controlled. Exposure scenarios must include the manufacturer/importers own uses, and those made known to them by the downstream users. These scenarios will be annexed to the safety data sheets ("SDS") that are supplied to all downstream users as part of the Registration process.
Staged Phase In
Chemicals in production in the European Community between January 1, 1971 and September 18, 1981 (as listed on the European Inventory of Existing Commercial Chemical Substances (EINECS)), or those manufactured in the community but not put on the market in the last 15 years, are called "phase-in" chemicals. Registration of these chemicals will take place in a step-wise fashion. Those products imported or produced greater than 1000 tons (per year per manufacturer/importer), are CMR, or are produced/imported in quantities greater than 100 tons and are PBT or vPvB, will be registered in the first three (3) years after entry into force. From years 3 to 6, the 100 to 1000 ton (per year per manufacturer/importer) chemicals must be registered. And from years 6 to 11, the 1 ton to 100 ton (per year per manufacturer/importer) group must be registered.
In some cases, chemicals may be incorporated as a substance in an article, such as cars, textiles or electronics chips. If these chemicals meet criteria for classification as dangerous and will be released during normal reasonably foreseeable use of the article, they must be registered in accordance with the normal tonnage and information requirements. If these incorporated substances are of high concern, as identified by an Agency list, the Agency must be notified if the substance is imported/produced above 1 ton (per year per manufacturer/importer), and above a concentration limit of .1% weight by weight.
To encourage registration, 2008 will be a transitional period known as pre-registration, where any company can pre-register any products already existing on the market. Additional time to complete the technical dossier is a benefit of registering during the transitional period.
For chemicals not in production as of 1981, the product must be registered before it is imported or manufactured in the EU. This registration period begins on June 1, 2008, at which time all new substances must be registered prior to being placed on the market.
Data Sharing
REACH encourages cooperation among companies that make or import the same chemical by requiring the sharing of animal test data. This will reduce costs and minimize animal testing.
Supply Chain Information
REACH extends throughout the supply chain, so that customers, users and distributors of chemical substances have the information they need to use the chemicals safely. This dissemination will be done via the safety data sheet. Over time, these SDS's will be enhanced to cover all known and later discovered health, safety, environmental and risk issues that a chemical product may have.
Downstream Users
Certain downstream users, such as formulators of preparations or users of chemicals in other industrial processes are also required to consider the safety of their uses. Primarily, the users will be responsible for communicating with their suppliers or importers to advise them of specific uses made by the user so that the producer/importer may include such uses in their exposure scenarios. These additional uses will be incorporated into the safety data sheets. The downstream user is responsible for making sure that its uses are covered in the scenarios.
Alternatively, if the user does not communicate with the producer/importer (to retain confidentiality), then it will be responsible for performing the chemical safety assessment, including developing the exposure scenarios for its uses. The downstream user would then report that information directly to the Agency.
Evaluation
This process is a structured means by which the Agency in coordination with member states may examine Registration dossiers. This may result in a request for more information. There are two steps to this process:
Dossier Evaluation – this is used as a check on Registration dossiers, to prevent unnecessary animal testing and poor quality tests and to ensuring compliance with existing requirements.
Substance Evaluation – the Agency may request more information to clarify risks to human health or the environment, and can delegate the evaluation responsibility to any member state. This will be done on a rolling basis published on the Agency website, targeting specific chemicals. The agreement to request further information must be accepted by all member states.
Authorization
The Authorization process will apply to products that pose a high risk to health of cancer, mutations, problems with reproduction, or which can accumulate in the body. Authorization will be granted only if risks are adequately controlled, and the producer sustains the burden of proving the social and economic benefits outweigh the risks where no suitable alternatives exist. After the Member States/Agency have undertaken the Evaluation process, in some cases they will require that an authorization be provided before the high risk products are used or placed on the market. Chemicals determined to contain any of the following three traits must be authorized for use:
Carcinogenic, mutagenic or toxic for reproduction (CMR's) category 1 and 2,
Persistent, bioaccumulative and toxic or very persistent and very bioaccumulative (PBT's/vPvBs), and
Identified as causing serious and irreversible effects to humans or the environmental equivalent to those above, on a case by case basis.
If a product falls within these categories, they must be authorized before use. A list will be published containing the candidate substances, and the Agency will decide which candidates will require authorization for use, what uses must be authorized, and any deadlines. Some may be exempt if controlled by other legislation. The European Commission will prepare decisions, and present them to the public for comment. In some cases, producers may be required to find alternative substances if the risk of their product is deemed of too high a concern.
Once in the system, the second step is to apply for Authorization to use the product for each use. The burden is on the applicant to prove adequate control measures are taken, which outweigh the risks. In some cases, a chemical may be banned for use altogether. This information must also be provided to downstream users so that they may apply for Authorization for use of chemicals where necessary.
Restrictions
REACH also provides for the imposition of additional restrictions by the European Commission. These could take the form of restrictions covering the conditions for manufacture, placement on the market or use of certain substances.
Classification and Labeling
Producers or importers of chemicals considered dangerous substances and preparations will be required to classify and label such products. Within 3 years after the entry into force of the REACH program, all producers should submit their classifications to the Agency for inclusion in the inventory. This inventory will operate as the central storage bank for use by the industry to harmonize classification and labeling of hazardous and dangerous chemicals.
Penalties for Non-Compliance
Proposed Enforcement
Enforcement against violations of the REACH program will be handled by individual EU member states, according to their own internal laws, which will need to be promulgated. There will be no harmonized EU wide enforcement body, which may result in different treatments from county to county. At a minimum, however, failure to register a product will mean that its manufacture in, or importation into, the EU is in violation of REACH.
Certain Agency decisions can be appealed to a Board of Appeals. An interested party may appeal any of the following:
Decisions to impose conditions or to refuse the extension of the deadline for the product and process oriented research exemption to apply. This exemption allows parties involved in research on chemicals an exemption against registering the products.
Decision to reject a registration because it is incomplete.
Decision to make data available to a potential registrant.
Decision to make data available to substance information exchange forum ("SIEF") members, at the pre-Registration level.
Decision to require further information at the Evaluation stage.
Conclusion
U.S. exporters of chemical substances into the EU need to understand the scope of REACH. While REACH should benefit human health and increase environmental safety, it will also created a new cost of compliance, whether the exporter provides the information to its EU based importer customer, or elects to register on its own. In addition, while a company can request confidentiality of some business sensitive information, REACH's goal is to disseminate information, including the above-mentioned sharing of animal test data, some of which will be posted on the web. Therefore, companies will need to be vigilant to ensure that confidential data is not publically disclosed.
The EC has several websites available that contain pertinent information. These websites include:
1. www.europa.eu.int/comm/environment/chemicals/reach.htm;
2. www.europa.eu.int./comm/enterprise/reach/index_en.htm; and
Additional questions can be submitted to help desks provided by the EC.
Those with additional questions can contact the author at rvanarnam@barnesrichardson.com or at 212-725-0200. Barnes, Richardson and Colburn, through its membership in Meritas, an international affiliation of independent, mid-sized law firms, has direct access to over 5,000 attorneys worldwide, many of whom reside and practice with the EU. If you have REACH questions or are in need of a foreign based representative to perfect a REACH registration, then please contact us and we can work with you and our EU based affiliates to meet your needs.