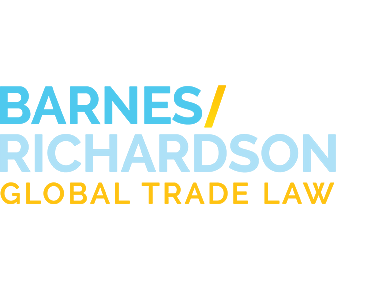 Industry News
Auditor's Report Did Not Meet Forced Labor Evidence Standard
Tweet
Apr. 6, 2021
Recently CBP rejected an auditor's report as clear and convincing evidence that detained merchandise was not produced with forced labor. In HQ H317249 (March 5, 2021) CBP considered a protest of an exclusion of two entries of women's and girls' clothing imported by Proof Apparel from Dandong Huayang Textiles and Garments Co., Ltd. ("Dandong Huayang") in China. As part of the evidence submitted with the protest, Proof provided a report from a third-party social compliance auditor. However, CBP found several faults with the report and determined it did not establish that the excluded garments were not manufactured with North Korean forced labor.
When CBP initially detained the entries, it did so on the basis that the merchandise was subject to the Countering America's Adversaries Through Sanctions Act (CAATSA) Section 321(b) and 22 U.S.C. § 9241a which prohibits goods mined, produced, or manufactured, in whole or in part, by North Korean nationals or North Korean citizens from importation into the United States. However, 22 U.S.C. § 9241a(b) provides that this rebuttable presumption can be overcome through "clear and convincing evidence, that the goods, wares, articles, or merchandise described in such paragraph were not produced with convict labor, forced labor, or indentured labor under penal sanctions."
The "clear and convincing evidence" standard required to overcome the CAATSA rebuttable presumption is high. How high? In the ruling, CBP's position is that this standard of proof is higher than the "preponderance of the evidence" standard and requires the claim to be "highly probable." To meet this burden, Proof offered updated responses to a CBP Form 28, documentation detailing how Dandong Huayang employees were recruited, identification cards and payroll records, and a report from Worldwide Responsible Accredited Production (WRAP), a third-party social compliance auditor. Unfortunately for Proof, CBP found the evidence provided inadequate.
First, the auditor's report was inconsistent. There were conflicting dates on the audit and there were unexplained discrepancies in the number of employees employed at the factory. CBP also found the audit itself was lacking. Only 10 employees of the 45-49 employees at the factory were interviewed. This led CBP to suspect that the remaining employees were not interviewed by the native-speaking Chinese auditors because those employees spoke Korean, a suspicion CBP supported with a job posting by the manufacturer seeking Korean translators. The auditor's report also included certain photographs of the Dandong Huayang production facility, photographs CBP determined were identical to images featured in The Guardian's November 2020 exposé of North Korean forced labor used Chinese factories. Finally, Proof offered photocopies of the Dandong Huayang workers Resident Identity Cards. However, CBP found the quality of these photocopies to be too poor to validate the authenticity of the cards.

While an audit report and copies of worker ID cards could be used as part of the "clear and convincing evidence" used to overcome the CAATSA rebuttable presumption, here CBP found that an inconsistent report with a questionable audit sample and problematic photos and illegible photocopies of documents, will not be sufficient to meet the high evidentiary burden required by the statute. From this ruling, we see that CBP will review all the evidence submitted carefully and validate the information submitted against a variety of sources.

If you have questions about conducting an effective forced labor audit or concerns about the results of a third-party audit, contact any attorney at Barnes, Richardson & Colburn for assistance.