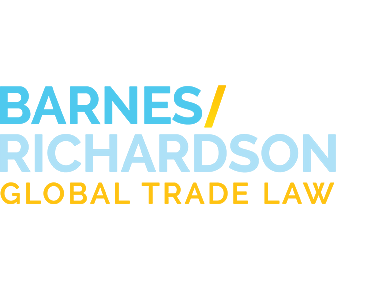 Firm News & Events
Barnes/Richardson Helps Pharmaceutical Industry Cut Tariffs
Jan. 8, 2007
On December 29, 2006, the President issued a Proclamation implementing the latest update to the pharmaceutical zero-for-zero tariff elimination agreement. Barnes Richardson participated as counsel to PhRMA and an international consortium of pharmaceutical companies, helping the World Trade Organization to reach agreement on this expansive amendment to the original tariff elimination Agreement.
As a result of the December 29 Proclamation, approximately 1300 new pharmaceutical products will be added to the Pharmaceutical Appendix to the HTSUS and accorded duty-free treatment upon entry, or withdrawal from warehouse, for consumption, into the United States on or after January 1, 2007. The European Union and Japan are expected to update their own Pharmaceutical Appendices by February 1, 2007 and July 1, 2007, respectively.
The underlying pharmaceutical tariff elimination agreement resulted from the Uruguay Round of WTO negotiations in 1994, and the participating countries agreed to update periodically the list of covered products, so that newly developed pharmaceuticals could be added to the list of products accorded duty-free treatment. The list can be found in the Pharmaceutical Appendix to the Harmonized Tariff Schedule of the United States. The other primary participating countries are the European Union, Switzerland, Japan, and Canada, who have likewise conferred duty free treatment on pharmaceutical chemical trade on a multilateral basis. Imports of qualified products from non-participating WTO members into those countries are also accorded duty free treatment under most-favored-nation rules, even though exports from the participating WTO members to non-participants need not be treated in a reciprocal manner.
The US implementation of the latest update follows more than six years of industry and government efforts. These efforts continue as part of the current Doha Round of WTO negotiations, as member states consider simplification of the pharmaceutical agreement to eliminate the need for future updates. In the meantime, however, a new "conventional" update negotiation will likely commence soon, to add recently developed drugs to the list, since the prospects for a successful conclusion of the Doha Round before the expiration of Presidential negotiating authority in June, have receded in recent months.
Please contact the D.C. office of Barnes, Richardson and Colburn should you have any questions.