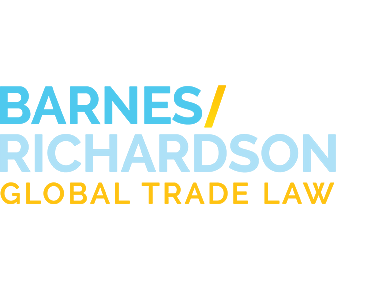 Firm News & Events
Barnes/Richardson Partner Publishes Paper on the Interrelationship of the False Claims Act with International Trade and Customs Law.
September 03, 2013
By: Frederic D. Van Arnam, Jr.
This past February Barnes/Richardson partner Rick Van Arnam presented the following paper at Georgetown Law's 2013 International Trade Update. The paper reviews recent developments in False Claims Act litigation where the underlying alleged violations involved international trade and customs law issues, including issues involving the circumvention of antidumping duties, intentional misclassification of imported goods, and false claims of origin under free trade agreements such as NAFTA. The paper also highlights two recent False Claims Act cases brought by qui tam plaintiffs, which resulted in windfall recovers for the qui tam relators.

To read the full article, click here.

Please contact the author at rvanarnam@barnesrichardson.com or at (212) 725-0200, ex. 126 if you have questions regarding this article or if you are interested in more information about False Claims Act cases involving international trade and customs law.