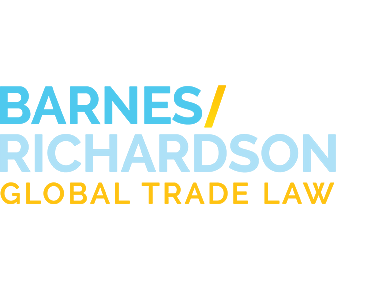 Industry News
Biden Administration Announces Intent to Revoke Russia's MFN Status
Tweet
Mar. 15, 2022
In response to the recent Russian invasion of Ukraine, US President Joe Biden, along with Group of Seven (G7) leaders from Canada, France, Germany, Italy, Japan, and the UK, announced they will seek to end normal trade relations with Russia by revoking its most-favored-nation (MFN) status. The move to revoke Russia's MFN status adds the nation to an exceptionally short list of those who does not enjoy MFN status with the US.
The history of Russia's MFN status in the US has been turbulent to say the least, with the latest move only adding to the complexity of the story. While most former Soviet states, including the Russian Federation were granted MFN status in 1996, due to the Jackson-Vanik Amendment to the Trade Act of 1974, which restricted the president's ability to provide MFN status to the Soviet Union, as well as other non-market former Soviet economies, the US could not bilaterally grant MFN status to Russia at this time. This changed on December 14, 2012, when President Barack Obama signed the Magnitsky Act, formally titled the Russia and Moldova Jackson–Vanik Repeal and Sergei Magnitsky Rule of Law Accountability Act of 2012, repealing the application of the Jackson–Vanik amendment to Russia, thus paving the way for normal US trade relations with Russia.
The significance of the move to now revoke Russia's MFN status is widely seen as a major step by the G7, who collectively account for upwards of one third of global GDP. In practice MFN is a non-discriminatory trade policy that helps to ensure fair trading among all WTO member nations. Under the MFN principal all 164 members commit to treating all other members equally, with a few exceptions, so that all members may collectively benefit from each other's lowest tariffs, highest import quotas, and fewest trade barriers. Simply put, unless a preferential agreement is in place, the same rate of duty, on the same goods, must be charged to all WTO members equally. For non-member WTO countries such as Belarus, Iran, North Korea, and Syria, WTO members are free to impose any trade measures they wish without violating WTO rules.
While the revocation of Russia's MFN status in the US will require Congressional authorization, President Biden has so far expressed confidence this will get done, with many observers noting there is already bipartisan support for such action. The move to revoke Russia's MFN status formally allows the US to increase import tariffs and/or impose quotas on Russian goods, or even ban them if they so choose. One telling example of the potential impact can be seen by the recent US decision to ban imports of Russian oil and gas. Prior to this move the US only excluded two countries from permanent normal trading relations, Cuba and North Korea.
If you have questions regarding Russia's MFN status, or any recently imposed Russia sanctions and/or export controls, do not hesitate to contact an attorney at Barnes, Richardson & Colburn LLP.