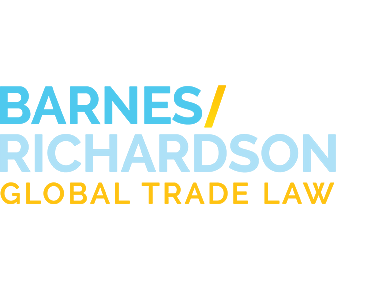 Industry News
Biden Administration Confirms Trump Era Hong Kong Policy
Apr. 13, 2021
By: Michael N. Coopersmith
In a move that represents a continuation of a policy initially implemented by the Trump administration, the U.S. Department of State recently certified to Congress that Hong Kong does not warrant separate treatment from the People's Republic of China (PRC) as it relates to a variety of trade and national security laws. In the certification, Secretary of State Anthony Blinken stated that Hong Kong does not warrant treatment under U.S. law in the same manner as U.S. laws were applied to Hong Kong prior to July 1, 1997, when a 99-year lease held by Great Britain over the territory ended. According to Blinken, several recent actions taken by the central government of the PRC have now directly threatened U.S. interests in Hong Kong, stating that such actions are inconsistent with the Basic Law and the PRC's obligation under the Sino-British Joint Declaration of 1984, where Beijing agreed to afford Hong Kong a high degree of autonomy until at least 2047.
According to the certification, much of Washington's concern stems from the June 2020 National Security Law (NSL) imposed by the National People's Congress Standing Committee (NPCSC) in Beijing. According to Washington, the NSL has effected significant structural changes in Hong Kong which have greatly reduced Hong Kong's overall autonomy and led to perceived negative outcomes in relation to the rule of law, the judiciary, and democratic institutions. Since the imposition of the NSL, which created a variety of NSL offenses, Hong Kong police have reportedly arrested 99 individuals on NSL related charges, including one U.S. citizen.
While much of the recent U.S. State Department certification appears to invoke high level diplomatic and geopolitical strategy, it should be noted that importers and exports on the ground are directly impacted by this certification. The certification confirms a previous Customs notice stating that as of September 25, 2020 imports into the U.S. of products produced in Hong Kong must be treated and labeled as Chinese products. Additionally, following this certification U.S. exporters transacting with entities in Hong Kong will continue to be subject to more stringent export controls than would have been historically applied to such transactions. Under the Export Administration Regulations (EAR) the move to treat Hong Kong as a part of the PRC removes Hong Kong's status as a "Group B" country under Supplement No. 1 to Part 740 of the EAR, removes the applicability of a variety of export license exceptions, and imposes a variety of China specific export controls, many of which are aimed at limiting exports to the PRC military/defense industry.
If you have any questions or would like more information about the recent certification of Hong Kong's status do not hesitate to contact an attorney at Barnes, Richardson & Colburn LLP.