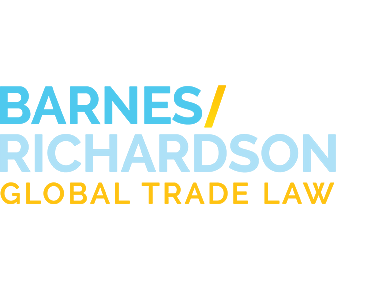 Industry News
Biden Signals Renewed Commitment to WTO with Nigerian Candidate for Director-General
Feb. 9, 2021
By: Lois E. Wetzel
On Friday, February 5, 2021, the USTR released a press release announcing the Biden Administration's support for the candidacy of Dr. Ngozi Okonjo-Iweala as the next Director General of the World Trade Organization (WTO).
Previously, the election for Director General was in a deadlock after the U.S., under the Trump Administration, vetoed the otherwise unanimous appointment of Dr. Okonjo-Iweala and instead promoted South Korean Trade Minister Yoo Myung-hee for the position. Myung-Hee withdrew her bid for the position on Friday. Immediately following Myung-Hee's withdrawal, it was still unclear whether the Biden Administration would make an about-face on U.S. opposition to the lone-standing Nigerian candidate. However, the U.S. expression of support for Dr. Okonjo-Iweala came swiftly.
Dr. Okonjo-Iweala is a trained economist who has spent much of her career at the World Bank. She served as Nigeria's finance minister twice. The USTR praised Okonjo-Iweala's knowledge in economics and international diplomacy, also noting that Dr. Okonjo-Iweala is "widely respected for her effective leadership and has proven experience managing a large international organization with a diverse membership."
The USTR press release also noted the significance of the fact that this was the first time in the institution's history that any woman had made it to this stage in the process. If confirmed, Dr. Okonjo-Iweala will be not only the first woman, but also the first African to lead the organization in its 25-year history.
The Administration's show of support for Okonjo-Iweala's candidacy is a clear demonstration that Biden's intent for the U.S. to be more active within multilateral institutions is not just aspirational. Moreover, the action demonstrates that the U.S. is looking to move beyond the role of staunch adversary in so far as the WTO is concerned. The U.S. relationship with the WTO was strained since even prior to the Trump administration. However, the effective crippling of the WTO's appellate body and then the above-mentioned veto of the favored candidate for Director General only deepened the antagonism. The Biden administration's swift show of support for Dr. Okonjo-Iweala signals that the U.S. wants to remain a team player in the multilateral, rules-based trading system. It is not unreasonable to anticipate that President Biden's next move might be restoring the WTO's dispute settlement body.
The WTO General Council is scheduled to next meet March 1-2 though it is possible a special session to appoint Okonjo-Iweala could be called sooner.
If you have any questions about WTO processes or other international trade topics, do not hesitate to contact any attorney at Barnes, Richardson & Colburn, LLP.