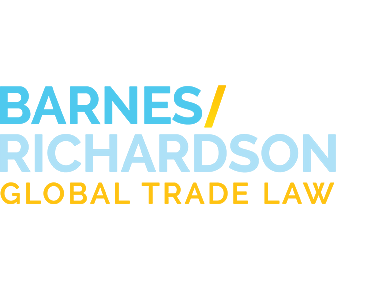 Industry News
BIS Removes Hong Kong as a Separate Destination Under the EAR
Jan. 19, 201
By: Michael N. Coopersmith
Effective December 23, 2020, the Bureau of Industry and Security ("BIS") amended the Export Administration Regulations ("EAR") to remove Hong Kong from its list of destinations. This amended rule represents the culmination of a consistent yet rapid escalation of tensions between the United States ("U.S.") and the People's Republic of China ("China") in relation to the issue of Hong Kong's governance.
In June of 2020, China imposed new national security legislation on Hong Kong, a move seen by the U.S. as one that effectively stripped Hong Kong of the autonomy and freedoms promised by China to the people of Hong Kong under a 1984 Joint Declaration signed by the United Kingdom ("UK") and the Government of China. For years, the 1984 Joint Declaration has served as the foundation of Hong Kong governance following the July 1, 1997 UK handover of Hong Kong to the government in Beijing. According to the BIS, the recent decision to remove Hong Kong from the EAR was made in response to the new security measures imposed upon Hong Kong by the government of China, measures it claims fundamentally undermine Hong Kong's autonomy and increase the likelihood that sensitive U.S. technology may be diverted to unauthorized end uses and end users in China.
As a result of its governance arrangement, Hong Kong had long enjoyed comparatively favorable treatment to mainland China in relation to export controls. While China has been categorized pursuant to the EAR as a "Group D" country, saddled with many end use and end user restrictions, Hong Kong which had been categorized as a "Group B" country had been eligible for a variety of export license exceptions not otherwise available to China. With the December 23, 2020 amendment, BIS officially updated the EAR to remove provisions that provide differential and preferential treatment for exports to Hong Kong, reexports to Hong Kong and transfers (in-country) within Hong Kong of all items subject to the EAR as compared to the treatment of such transactions to or within China. As a result of this rule, Hong Kong will be in essence treated as China under the EAR. This amendment formally brings license exception availability for Hong Kong in line with license exception availability for China.
As a result of this change the "Commerce Country Chart" found at Supplement No. 1 to Part 738 of the EAR no longer contains an entry for Hong Kong, as the license requirements for Hong Kong will now be governed by the Commerce Country Chart entry for China. BIS has also now amended Supplement No. 1 to Part 740 containing "Country Groups," by removing the entry for Hong Kong from Country Groups A:6 and B. Hong Kong no longer appears separately within the Country Groups, and limitations or authorizations that apply to transactions involving China as part of those country groups will now also apply to transactions involving Hong Kong.
Restricted party screening, a cornerstone of any export compliance program has not escaped the shakeup either. BIS has now amended the "Entity List" found in Supplement No. 4 to Part 744 of the EAR by removing the entries under ''Hong Kong," instead merging, alphabetically, those entities under the entry for ''China, the People's Republic of.'' Supplement No. 6 to Part 744 which contains as the "Unverified List" has received similar treatment as well.
If you have any questions about the recent amendments to the EAR relating to Hong Kong please contact any attorney at Barnes, Richardson & Colburn, LLP.