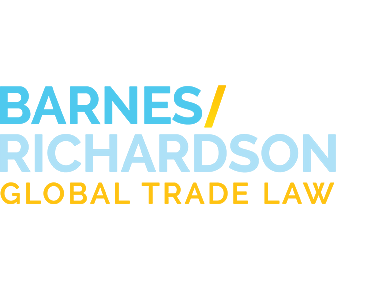 Industry News
BIS Seeks Comments on The Global Semiconductor Shortage
Tweet
Sept. 27, 2021
As the global semiconductors shortage continues to hurt supply chains across many key industries, the United States is working hard to understand existing supply chain vulnerabilities. In February, President Biden issued Executive Order 14017 on "America's Supply Chains," directing several federal agencies to secure and strengthen America's supply chains. The Bureau of Industry (BIS) led the 100-Day Supply Chain Review of semiconductors that was mandated by the Executive Order. Unsurprisingly, this review identified several supply chain vulnerabilities. In addition to the long-term goals such as strengthening the domestic semiconductor manufacturing ecosystem and promoting U.S. industry leadership, this report asked the Department of Commerce to partner with industry and facilitate an information exchange between semiconductor producers and suppliers and end-users to address the current semiconductor shortage. To this end, BIS is now seeking responses from interested parties to increase information flow across different segments of the supply chain, isolate data gaps and bottlenecks, and identify potential inconsistent demand signals.
While BIS is inviting input from any interested parties, the agency is particularly interested in hearing from foreign and domestic entities that actively participate in the semiconductor product supply chain at any level ( e.g., semiconductor design, front end semiconductor wafer fabrication, semiconductor assembly test and packaging, microelectronics assembly, intermediate and end-users of semiconductors and microelectronics, distributors of such products, as well as entities supporting semiconductor and microelectronics manufacturing as providers of materials and equipment). There are several types of information and data the agency is looking for including, among others:
The technology nodes (in nanometers), semiconductor material types, and device types that an organization can provide;
Sales data for integrated circuits;
The largest order backlog for semiconductor products;
Top customers;
Typical and current inventory for the organization's top semiconductor products;
The primary disruptions or bottlenecks;
Methods of allocating the available supply;
Any product limitation due to lack of available semiconductors;
Any new investments being made to mitigate semiconductor sourcing difficulties;
The types of semiconductor product that are most in short supply;
As much of the information BIS hopes to gather is business proprietary information, the agency notes that such information will not be published, provided submitters follow the instructions for submitting confidential business information in the public comments. Comments are due November 8, 2021.
If you are an interested party and would like to provide comments to BIS on the global semiconductors shortage or have questions about the comment process, please do not hesitate to contact an attorney at Barnes, Richardson & Colburn, LLP.