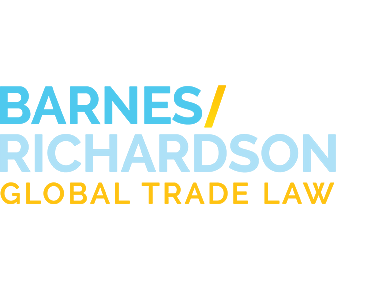 Firm News & Events
BRC Secures Rare Unanimous Dismissal of Antidumping Investigation by ITC
November 9, 2009
Barnes, Richardson & Colburn's clients, US importers and foreign producers of certain standard steel fasteners from Taiwan and China, have successfully convinced the US International Trade Commission to dismiss countervailing and antidumping duty investigations against both countries in a rare, unanimous preliminary negative determination on November 6. The Commission found by a vote of 6-0, that there is no reasonable indication of material injury or threat of injury to the domestic industry producing certain steel fasteners, by reason of imports of allegedly subsidized and dumped fasteners from Taiwan and China. The investigations will be terminated immediately.
The petition, filed by Nucor Fastener, sought to impose significant offsetting duties of more than 100% on imports of standard nuts, bolts and capscrews, many of which have not been manufactured in the United States for several years, and some of which are manufactured to OEM specifications. The petition would have increased tariffs on virtually all nuts and bolts consumed by both equipment manufacturers and consumers. The primary importers and distributors of fasteners, with the assistance of trade counsel Barnes/Richardson, directed a rapid-response, national opposition to the petition through written submissions, a coordinated ITC presentation, and supporting letters from numerous distributors and manufacturers, in conjunction with efforts of their suppliers in China and Taiwan. The unanimous negative preliminary determination is unusual in trade remedy disputes against China, given the ITC's low threshold for injury findings in preliminary investigations. It has only occurred three times since 1979, and Barnes/Richardson has represented the respondents in all three of those cases. This decision may reflect a new level of scrutiny by the Commission of the role of imports in light of the extraordinary global recession which has impacted foreign producers even more than domestic industries. This result will permit the fastener market to function normally during recovery from the recession, preventing many millions of dollars in remedial duties and increased manufacturing costs for OEMs.
The Commission's determination will be reported to the Department of Commerce on November 9, 2009.