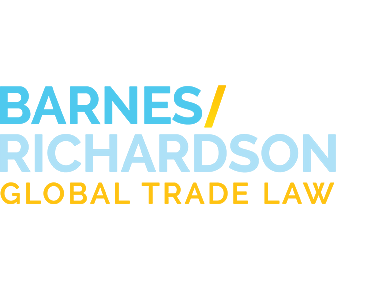 Firm News & Events
Carolyn Amadon Speaks on US-China Trade Law and Policy in Beijing
May 30, 2007
On May 30, 2007, Chicago-based associate Carolyn D. Amadon presented on the topic "The Effect of U.S. Counter-terrorism Policies on Trade with China" at a one-day seminar held at the Beijing Foreign Studies University Law School in conjunction with DePaul University. Other speakers included representatives from the China National Textile & Apparel Council, the Ministry of Commerce of China, and Chinese Academy of International Trade and Economic Cooperation.
Within the theme of the seminar, "U.S.-China Trade Law and Policy: Issues and Opportunities, Ms. Amadon first outlined the development of the C-TPAT program from a first response to the events of 9-11 to full-fledged counter-terrorism program characterized by the voluntary cooperation between U.S. Customs and the business trading community to secure the supply chain from foreign supplier to final destination in the U.S. Of note was China's refusal to let U.S. Customs' C-TPAT validators into China for validation of foreign suppliers, which has led to a CBP-developed pilot program for the certification of 3rd party validators. Some of the audience had considered filing applications to be 3rd party validators, but found the process too cumbersome to outweigh the potential benefit. Discussion also covered the extent to which the U.S. importers, rather than the government, have been responsible for the implementation of security measures, as well as the increasing focus by U.S. Customs on security issues, rather than its traditional role of collecting revenue. Also covered were the Safe Port Act, the Container Security Initiative and WCO programs such as the SAFE Framework and Authorized Economic Operator.
The seminar took place in context of the summer program developed by DePaul University School of Law, located in Chicago, which partners with the Beijing Foreign Studies University Law School for the annual program. The Beijing Foreign Studies University typically trains students for eventual careers in the Chinese diplomatic corps by its emphasis on language studies in conjunction with a main field of study, such as law. Other topics covered at the seminar included the recent countervailing duty case between China and the U.S., current trade trends and risks, U.S. export controls, political and social implications of U.S.-China trade issues, the Chines legal environment, and specific sector issues, such as technology and the U.S.-China textile trade.