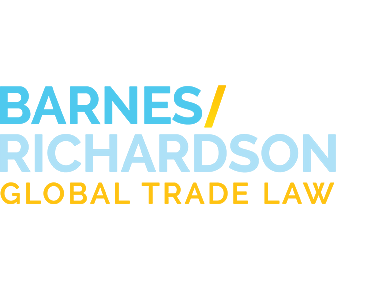 Industry News
CBP and BIS Target Chinese Companies over Human Rights Abuses in Xinjiang
Tweet
Jun. 29, 2021
The Biden administration continues the efforts of the Trump administration to create supplier accountability and ensure goods made with forced labor do not enter the American supply chain. In June 24 announcement, the White House stated that CBP issued a new Withhold Release Order (WRO) against silica-based products made by Hoshine Silicon Industry Co., Ltd. and its subsidiaries. Polysilicon produced in Xinjiang, such as that produced by Hoshine, is a principal component of solar panels. The agency believes there are credible claims that Hoshine used forced labor in manufacturing these polysilicon products.
The Hoshine Silicon Industry also has the attention of BIS. On June 24, BIS issued a final rule placing five Chinese companies on the entity list for human rights abuses in Xinjiang. The Hoshine Silicon Industry was one of these entities. Additionally, BIS also identified Xinjiang Daqo New Energy, Co. Ltd; Xinjiang East Hope Nonferrous Metals Co. Ltd.; Xinjiang GCL New Energy Material Technology, Co. Ltd; and Xinjiang Production and Construction Corps. Officials from the Commerce, State, Defense, Energy and Treasury departments (the "End-User Review Committee") found all five companies are "participating in the practice of, accepting, or utilizing" forced labor. By placing these companies on the entity list, BIS has created a license requirement for each company restricting the export, reexport, or in-country transfer of commodities, software, and technology subject to the Export Administration Regulations.
The final rule indicates that BIS will review on a case-by-case basis certain items used for protection against chemical or biological agents and "consumer goods, packaged for retail sale or personal use, or medical products." There is also a case-by-case review policy for EAR items that "detect, identify and treat" infectious diseases, including COVID-19-related equipment. All other exports will be subject to a presumption of denial and no license exceptions will be available.
CBP's forced labor investigations have already produced six Withhold Release Orders in Fiscal Year 2021 and 48 Chinese entities were previously added to the Entity List for human rights abuses in Xinjiang. The recent announcements of additional actions against Chinese entities are in line with the heightened enforcement atmosphere created by the U.S. government to hold China responsible for the state-sponsored forced labor in Xinjiang. If you have questions about auditing your supply chain, the new WRO, the companies on the entity list, or any other forced labor concerns, contact any attorney at Barnes, Richardson & Colburn for assistance.