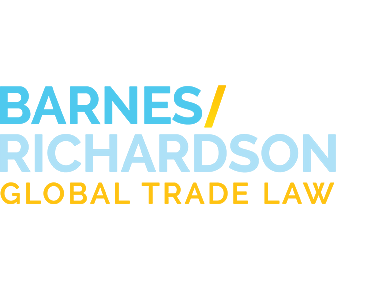 Industry News
CBP Expands ISA Membership to Successful FA Importers
October 5, 2012
In a notice published in today's Federal Register, U.S. Customs and Border Protection (CBP) has announced that it is expanding eligibility for the Importer Self-Assessment (ISA) Program to allow certain companies that have successfully completed a CBP Focused Assessment (FA) audit to join the ISA program. ISA provides various benefits to U.S. importers, including allowing participants to assume responsibility for their own legal and regulatory compliance, rather than undergoing comprehensive CBP audits.
The ISA program is a voluntary joint government-business initiative designed to create cooperative relationships between CBP and the trade community to foster and strengthen trade compliance. ISA is based on the premise that companies with strong internal controls achieve the highest level of compliance with the customs laws and regulations. Importers who wish to participate in the program are required to demonstrate that they have solid internal controls over their customs transactions. Importers must also be willing to engage in regular self-assessments and report any errors discovered to CBP. Upon acceptance into the program, CBP agrees to remove ISA participants from the audit pool established for comprehensive audits and will allow participants access to their entry summary trade data, including analysis support from CBP.
The FA differs from the ISA program as it involves a more rigorous and thorough examination of a company's internal systems for compliance with the customs laws and regulations. An FA is conducted by CBP's Office of Regulatory Audit and typically takes up to a year or more to complete and often requires the importer to implement Compliance Improvement Plans if any non-compliance is discovered.
Effective today, companies that have successfully completed a Focused Assessment (FA) audit will have the opportunity to transition into the ISA program within 12 months of their FA audit report date. This opportunity is available to companies that have successfully completed a FA audit and meet the following criteria: (1) the company is a U.S. or Canadian resident importer; (2) the company obtains Customs-Trade Partnership Against Terrorism (C-TPAT) program membership; (3) the company develops a written risk-based self-testing plan; (4) the company complete the ISA Memorandum of Understanding; and (5) the company agrees to meet all of the ISA program requirements.
Qualified companies will not have to undergo the Application Review Meeting that is routinely required of ISA applicants in order to transition from an FA to the ISA program.
Should you have any questions concerning the ISA program or would like additional information with regard to applying to transition from an FA to the ISA Program, please contact a Barnes/Richardson attorney.