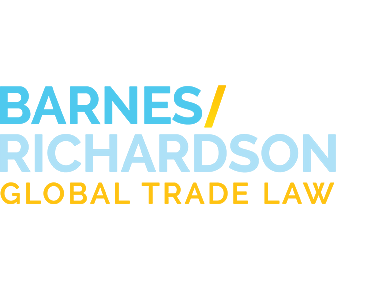 Industry News
CBP Proposal to Enhance Collection of Information on Form 5106- the Importer ID Input Record is Ill Advised and Should be Rescinded
Tweet
December 30, 2014
The recent proposal that has been released by U.S. Customs and Border Protection ("CBP) to increase the amount and nature of information collected on CBP Form 5106, the Importer ID Input Record, has been garnering increased attention and concern on the part of the importing community. This is due, principally, to the fact that much of the additional information being sought by CBP is sensitive, personal information about individual employees, which falls under the heading of Personally Identifiable Information (PII).
Notice of this proposal was published in the Federal Register of October 9, 2014 at 79 Fed. Reg. 61091-2, as a request for public comments in advance of CBP making a formal request to the Office of Management and Budget (OMB) to amend the information gathering requirements for Form 5106. Under this proposal, CBP is asking the OMB to approve the collection of information about company officers who have any knowledge of the importing or financial business of the company, to include such sensitive data as social security number, passport number and type, country of issuance and expiration date of the passport, as well as more detailed information about the corporation such as primary banking institutions, articles of incorporation and business activities. Currently, Form 5106 is a relatively simple form that asks for basic identifying information such as importer name and address, IRS or social security number. If the importer does not have an IRS or social security number CBP will assign an importer identification number that is to be used only on Customs entries.
A number of trade groups which have filed objections to this proposal have pointed out that the CBP proposal does not explain why this information is needed beyond making the very general statement that "this will enhance CBP's ability to make an informative assessment of risk prior to the initial importation, and will provide CBP with improved awareness regarding the company and its officers who have chosen to conduct business with CBP." In addition, since Form 5106 must be submitted, not only as an initial registration with CBP as a new importer, but also whenever information on the Form 5106 has to be updated, such as change of corporate name, structure, address, etc., it is highly likely that existing long-time importers will have to submit an updated Form 5106 before long and will be subject to these enhanced requirements. According to trade groups who have met with CBP about this proposal, CBP has left it unclear whether they will be seeking to have all importers update their Form 5106 if this proposal is authorized by OMB.
The personal information relating to corporate officers described above is considered to be PII, the release of which can result in significant harm to an individual, such as identity theft, embarrassment or blackmail. In addition, and perhaps more significant in the context of a government entity seeking to collect such information, government entities, specifically, are required to refrain from collecting PII unless it is absolutely necessary, in accordance with recent guidance published by the National Institute of Standards and Technology. The more PII information is collected, the more the chance exists that such information will be improperly shared, even within government agencies, or released without the consent of the government agency. As we are all aware, incidents of hacking are becoming more frequent and sophisticated, making it that much harder, even for a well-intentioned government agency to protect information it has collected. In this case, when the need for the collection of such information has not been explained to the satisfaction of many in the import community it behooves CBP to reconsider this proposal and work with established organizations to address any issues that CBP has identified, which may have led to the formulation of this proposal.