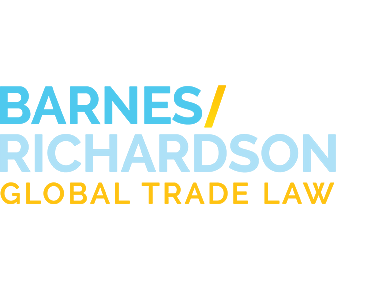 Industry News
China and Taiwan Vying for CPTPP Membership
Tweet
Oct. 5,2021
On September 16, 2021, China submitted a formal application to join the Comprehensive and Progressive Agreement for Trans-Pacific Partnership (CPTPP), a trade pact typically viewed as one designed to counter China's influence in the Asia Pacific region. Several days later Taiwan followed suit, formally applying for admission to the agreement on September 27, 2021. In recent days the United Kingdom entered into discussions with CPTPP members, expressing its desire to formally join the pact.
Applications by China and Taiwan create a potential dilemma for the current CPTPP countries. Under existing CPTPP rules any one member of the agreement retains veto power over the admission of any new member(s). Neither China nor Taiwan would be likely to consent to membership of the other. Therefore, a delicate scenario exists in which if all current CPTPP members agree both China and Taiwan should join the pact, both will likely need to do so simultaneously.
While in theory nothing is stopping CPTPP members from admitting both Taiwan and China to the pact simultaneously, there are potential roadblocks. For instance, the size of the Chinese economy as well as several notable structural differences between the economy of China and that of many existing members could make admission a challenge for both China and the existing CPTPP countries. Existing CPTPP members have already began to express uncertainty regarding China's inclusion. During his first day in office, newly elected Japanese Prime Minister Fumio Kishida expressed skepticism about China's potential acceptance into the agreement. During a press conference Mr. Kishida emphasized the agreement's tough free trade requirements, later stating that existing member states must consider whether China can ultimately meet the "high standards" required by the trade pact, later stating that it is "unclear" if China will be able to do so.
While Japan has expressed skepticism regarding China's accession into the pact, a particularly stiff challenge to China may ultimately come from Australia. While trade relations between Beijing and Canberra have seemingly hit an all-time low, with Beijing now imposing substantial tariffs on Australian barley and wine as well as implementing trade barriers against a variety of Australian products such as timber, lobster, and coal, geopolitical tensions between the two nations have been particularly turbulent of late. Following a September 15, 2021, announcement that Australia would be entering into a new trilateral security pact between Australia, the UK, and the US, dubbed "AUKUS", Beijing responded by accusing the three nations of possessing a "cold war mentality," later declaring that Australian soldiers were likely to be the "first to die" in a Chinese "counterattack" should it be provoked.
The 11 current members of the CPTPP are Australia, Brunei, Canada, Chile, Japan, Malaysia, Mexico, New Zealand, Peru, Singapore, and Vietnam. Although the agreement is the spiritual successor to the Trans-Pacific Partnership (TPP), a trade deal largely negotiated by the US, despite the recent flurry of applications to the pact at this point the US remains on the outside looking in.
If you have any questions regarding the CPTPP do not hesitate to contact an attorney at Barnes, Richardson & Colburn LLP.