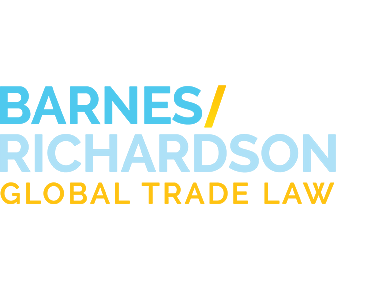 Industry News
Company and Owner Plead Guilty in Attempt to Evade US Sanctions
Tweet
Aug. 10, 2021
On August 2, 2021, a company in the country Georgia named World Mining and Oil Supply (WMOS) along with its owner Dali Bagrou pled guilty to an attempted sanctions and export control evasion scheme. According to the US Justice Department, Mr. Bagrou and his co-conspirators attempted to "enrich themselves" through the evasion of trade sanctions related to the Russian oil and gas industry. Mr. Bagrou pled guilty in US District Court to Conspiracy, while his company, WMOS pled guilty to violating the Export Control Reform Act (ECRA).
According to court documents and testimony from USA v. World Mining and Oil Supply et. al., the plot began in 2016 when an unnamed business under Russian government control began working with an individual by the name of Oleg Vladislavovich Nikitin, the general director of a Russia-based energy company, in hopes of purchasing a power turbine valued at roughly $17.3 million USD from a US-based manufacturer. According to court documents, the company intended to use the turbine on an arctic deepwater drilling platform off the coast of Russia. Mr. Nikitin later conspired with an individual by the name of Gabrielle Villone in order to obtain the turbine, who then contacted Mr. Bagrou and WMOS in hopes of procuring the turbine from a US manufacturer. The parties proceeded to conceal the true end user of the turbine from both the US turbine manufacturer as well as US export authorities by producing false documentation which stated the turbine was destined for an end user in the greater Atlanta metro area.
The outcome of this case highlights just how serious the US government takes export and sanctions violations. All three men were arrested in 2019 while attempting to complete the transaction. Mr. Villone is currently serving a 28-month prison sentence after pleading guilty to Conspiracy while Mr. Bagrou and Mr. Nikitin await sentencing following their guilty pleas. Following his plea, Mr. Bagrou faces a sentence of up to five years in prison along with substantial financial penalties, the forfeiture of an Atlanta area residence purchased with "illicit funds" valued at roughly $800,000, and up to three years of supervised release. WMOS on the other hand faces up to five years' probation, along with significant fines and monetary restitution.
While the actions in this case stem from a willful disregard of the law, countless exporters have found themselves having committed similar violations despite having no intention to have done so. While certain countries such as Iran, North Korea, and Cuba face broad sanctions and restrictions, analyzing exports to a country such as Russia may at times present a more complicated and challenging analysis. Russia, it should be noted, is subject to targeted "industry sector sanctions" which apply only to certain end uses, end users, and product types. Relevant in this instance is 15 CFR 746.5(a)(1) of the Export Administration Regulations (EAR), which prohibits without a license the export, reexport or transfer (in-country) of a variety of items when the item will be used directly or indirectly in the exploration for, or production of, oil or gas in Russian deepwater (greater than 500 feet), Arctic offshore locations, or shale formations in Russia.
With this in mind, it is critically important that those who engage in exports to Russia take extra care when assessing the end uses and users of their products, and that they familiarize themselves with the nuances of US export laws as they relate to their products and industries. If you have any questions regarding export compliance do not hesitate to contact an attorney at Barnes, Richardson & Colburn LLP.