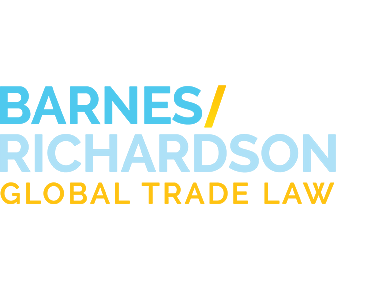 Customs Compliance
Importers are legally required to use "reasonable care" in their importing activities. Practically speaking, this requires that importers commit significant resources and take steps to ensure that they have trained employees who can interpret the legal requirements applicable to the company's imports. Maintaining appropriate training and compliance is a continuous business process.
Many companies understand that it is important to ensure that tariff classifications are accurate, all elements of value are properly reported, country of origin is properly determined and reported, and claims for special programs like the US-Mexico-Canada Free Trade Agreement ("USMCA") or Generalized System of Preferences ("GSP") are supported. Most companies also understand that they are required to keep documents to support their claims in these (and perhaps other) areas. Despite their best efforts, these companies sometimes require assistance to design, document, and defend their business processes.
The attorneys at Barnes, Richardson & Colburn have substantial experience in conducting compliance audits and implementing customs compliance programs. Our audits are focused and designed to minimize business disruption. We design compliance programs meant to provide the highest level of compliance and reliability while respecting the company's current processes. We regard these programs as being the best practical solution to continuing to do business while ensuring the required level of Customs compliance.
Contact any attorney at Barnes, Richardson & Colburn to explore whether you are complying with the Customs laws, and how to maximize your compliance with practical, business-oriented practices and procedures.
Oct. 3, 2023

Oct. 2, 2023

Sep 27, 2023

Sep. 25, 2023

Sep. 14, 2023

Sep. 12 2023

Sep. 12, 2022

Sep 11, 2023

Sept. 5, 2023

Sept. 5, 2023

Sept. 5, 2023

Aug. 24, 2023

Aug. 18, 2023

Aug. 18, 2023

Aug. 8, 2023

Aug. 2, 2023

Aug. 1, 2023

Jul. 31, 2023

Jul. 28, 2023

Jul. 27, 2023

Jul. 24, 2023

Jul. 17, 2023

Jul. 7, 2023

Jul. 6, 2023

Jun, 30, 2023

Jun. 28, 2023

Jun. 26, 2023

Jun. 23, 2023

Jun. 22, 2023

Jun. 20, 2023

Jun. 15, 2023

Jun. 9, 2023

Jun. 9, 2023

Jun, 2, 2023

Jun. 1, 2023

Jun. 1, 2023

May 30, 2023

May 30, 2023

May 29, 2023

May 24, 2023

May 24, 2023

May 24, 2023

May 19, 2023

May 19, 2023

May 16, 2023

May 15, 2023

May 8, 2023
Jun. 2, 2023

March 18, 2019

March 29, 2019

March 23, 2018

January 22, 2018

May 4, 2017

March 16, 2017

March 16, 2017

March 8, 2017

March 2, 2017

February 14, 2017

January 30

April 27, 2015

April 27, 2015

March 23, 2015

February 20, 2015

February 10, 2015

December 16, 2014

December 15, 2014

November 21, 2014

October 24, 2014

October 9, 2014

September 4, 2014

June 6, 2014

March 28, 2014

March 3, 2014

Oct. 30, 2013

Oct. 30, 2013

September 20, 2013

August 23, 2013

July 30, 2013

May 28, 2013

May 8, 2013

April 8, 2013

February 5, 2013

Dec. 12, 2012

December 6, 2012

July 26, 2012

Jun. 6, 2012

Apr. 9, 2012

December 6, 2011

December 6, 2011

November 21, 2011

October 27, 2011

Jun. 10, 2011