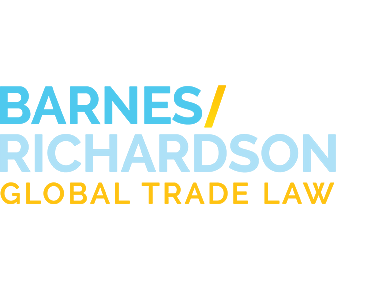 Industry News
Customs Launches Green Trade Strategy
Tweet
Jul. 5, 2022
CBP has announced a new Green Trade Strategy to combat climate change and provide a framework to:
Incentivize Green Trade – Provide facilitation benefits and other incentives to promote environmentally-friendly trade practices and supply chains.
CBP wants to explore green trade programs that incentivize the use of sustainable, climate-friendly practices. These incentives could be added to existing trade programs. For example, the agency could add environmental criteria into existing trusted trader programs, such as CTPAT. CBP also hopes to collaborate with international partners to incentivize green trade, build global capacity, and harmonize approaches. The goals under this strategic element are to expedite the transition to green trade practices, provide tangible financial and environmental benefits for the trade industry, and encourage green trade standards globally.


Strengthen Environmental Enforcement Posture – Enforce against environmental bad actors to drive meaningful changes in trade practices
Under this element of the strategy, CBP wants to establish targeted and timely enforcement for environmental crime, initiate coordinated enforcement efforts with international partners, and build strong environmental provisions in trade agreements, complemented by effective accountability mechanisms. While CBP is not currently pursing any new rulemaking directly related to the new Green Trade Strategy; however, CBP is working with partner government agencies (PGAs) to enforce existing environmental provisions such as those under the United States-Mexico-Canada Agreement (USMCA) and other existing PGA authorities. New or updated regulations for any future green trade initiatives would require CBP to follow established rulemaking procedures.
Accelerate Green Innovation – Promote and invest in the deployment of innovative, sustainable trade practices by government and private industry
With this component of the strategy, Customs wants to establish environmentally conscious operations that are informed by cutting-edge research and accommodate ongoing innovation in green trade. The agency also aspires to motivate the industrial base to focus on bringing green technologies and other innovations to market and coordinate with trade stakeholders to address risk associated with climate change.
Improve Climate Resilience and Resource Efficiency – Decrease the greenhouse gas emissions associated with CBP operations and strengthen the resilience and sustainability of trade infrastructure and assets
CBP wants to reduce carbon footprint and energy consumption through energy-efficient facilities and assets. The agency plans to promote resource efficiency through renewable and/or energy efficient sources and waste management practices to reduce CBP's carbon footprint. CBP is also exploring flexible and non-traditional work arrangements to decrease workforce environmental impacts.
These four strategic pillars represent an ambitious vision for CBP's trade mission; however, the agency cites the urgency of climate change and genuine impact it has on the environment and trade. CBP says this new Green Trade Strategy is only a starting point.
We will continue to monitor developments as CBP begins to implement the Green Trade Strategy. If you have any questions about this new policy or about other environmental issues related to importing, please contact any attorney at Barnes, Richardson & Colburn.