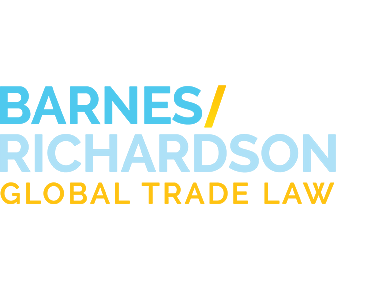 Industry News
Customs Modifies Forced Labor Finding
Tweet
Sept. 21st, 2021
Customs has modified the forced labor Finding on Top Glove Corporation Bhd (Top Glove). This means that Customs will now permit disposable gloves made at Top Glove facilities in Malaysia to be imported into the United States.
A Finding, such as the one in place for Top Glove, is one of two enforcement tools Customs uses with respect to forced labor. Customs also uses the Withhold Release Order (WRO), which is implemented when information reasonably, but not conclusively, indicates that merchandise manufactured with forced labor is being, or is likely to be, imported into the United States. A WRO may be issued for merchandise from a specific manufacturer or for a type of good produced in a particular location, country, or region. Once a WRO is issued, Customs may detain shipments of relevant merchandise at the U.S. port of entry. Once the merchandise has been detained, the importer may reexport the shipment to a different country or contest the detention and provide additional information, which Customs refers to as proof of admissibility, to show that the shipment's merchandise was not produced with forced labor. A Finding is issued when the Commissioner of Customs has sufficient information to make a determination that the goods in question are subject to the provisions of 19 U.S.C. §1307, i.e., probable cause. Shipments subject to Findings may be denied entry into the United States or seized by Customs, unless the importer establishes by satisfactory evidence that the merchandise is admissible.
On July 15,2020, Customs issued a WRO for disposable gloves manufactured in Malaysia by Top Glove. Through its investigation, Customs determined that there was sufficient information to support a Finding that Top Glove was manufacturing disposable gloves with forced labor and that such merchandise was likely being imported into the United States. Customs issued a Finding to that effect in the Federal Register on March 29, 2021 (86 FR 16380). Customs reports that since the Finding was issued, Top Glove provided additional information which convinced the agency that the subject disposable gloves are no longer manufactured in any part with forced labor.
However, the announcement from Customs included no specifics on what information Customs required or how any forced labor concerns were addressed. Top Glove has publicized their efforts to improve worker accommodation and welfare, including making improvements to housing facilities, tightening monitoring of rest days and overtime hours, making safety improvements, increasing health care benefits, and reimbursement of over MYR 150 million ($35,801,231 USD) to workers for recruitment agency fees.
If you have questions about the Customs process for WROs or concerns about forced labor in your supply chain contact any attorney at Barnes, Richardson & Colburn for assistance.