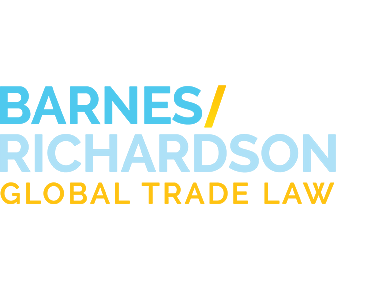 Industry News
DDTC to Make Temporary COVID Related Telework Rules Permanent
Jun. 8, 2021
By: Michael N. Coopersmith
On May 26, 2021, the US State Department released a proposed rule which would permanently allow employees involved in certain International Traffic in Arms Regulations (ITAR) related activity to work remotely on behalf of their employer. This move seeks to make permanent the temporary amendments initially put in place last year designed to help industry cope with the challenges associated with continuing operations during a global pandemic.
This proposed rule follows action taken in April of 2020, in which the DDTC temporarily modified certain ITAR requirements, notably authorizing "regular employees" of licensed entities to work remotely in a country not currently authorized by an ITAR license, agreement, or exemption to send, receive, or access any technical data authorized for export, reexport or retransfer to their employer, assuming that employee is not located in Russia or any country specified in 22 CFR 126.1. The new proposed rule would make this currently temporary authorization permanent, while amending the ITAR definition of a "regular employee" in 22 CFR 120.39 by removing language that states an employee "must work at a company's facilities."
Included in this proposed rule is also expanded criteria that will allow entities to treat certain contractual staff as regular employees, assuming those individuals are "sufficiently subject" to the employer's control so that the DDTC can "hold the regulated employer responsible for the individual's actions." The rule would also clarify the definition of a "long term contractual relationship" as it relates to regular employees, specifying that an employee must be providing services to an entity "under a contract for a term of one year or more" to qualify. Although employment type is not explicitly defined in the ITAR definition of regular employee, according to the DDTC qualifying employees providing services under a contract includes independent contractors, seconded employees, individuals provided by a staffing agency, or contractors provided by a contracting agency, so long as the individual meets all relevant criteria found in 22 CFR 120.39.
This move comes as the DDTC has experienced growing industry support for a permanent change. According to the DDTC, it has received comments from individuals, entities, and one industry association all endorsing the temporary telework provisions, requesting that the measures be either extended or made permanent. In response to such comments the DDTC now appears to be prepared to do just that, stating "The Department recognizes that the workplace environment is evolving, therefore, the current "regular employee" criteria that an individual must work at a company's facilities will be removed in the revised definition to allow for remote work."
If you have any questions relating to the ITAR or export controls do not hesitate to contact an attorney at Barnes, Richardson & Colburn LLP.