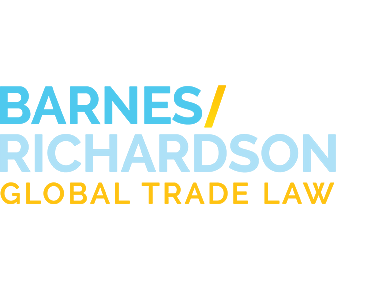 Industry News
Don't Be an Export Violation Statistic
Tweet
Mar. 27, 2023
By: Marvin E. McPherson
As the end of Q1 of 2023 draws near, we review current Department of Commerce's Bureau of Industry and Security's (BIS) enforcement trends. To date BIS has closed over 40 different enforcement cases with the largest fine of $20,000,000 and several cases imposing 48 months of jail time. The items exported in violation of the EAR consisted of: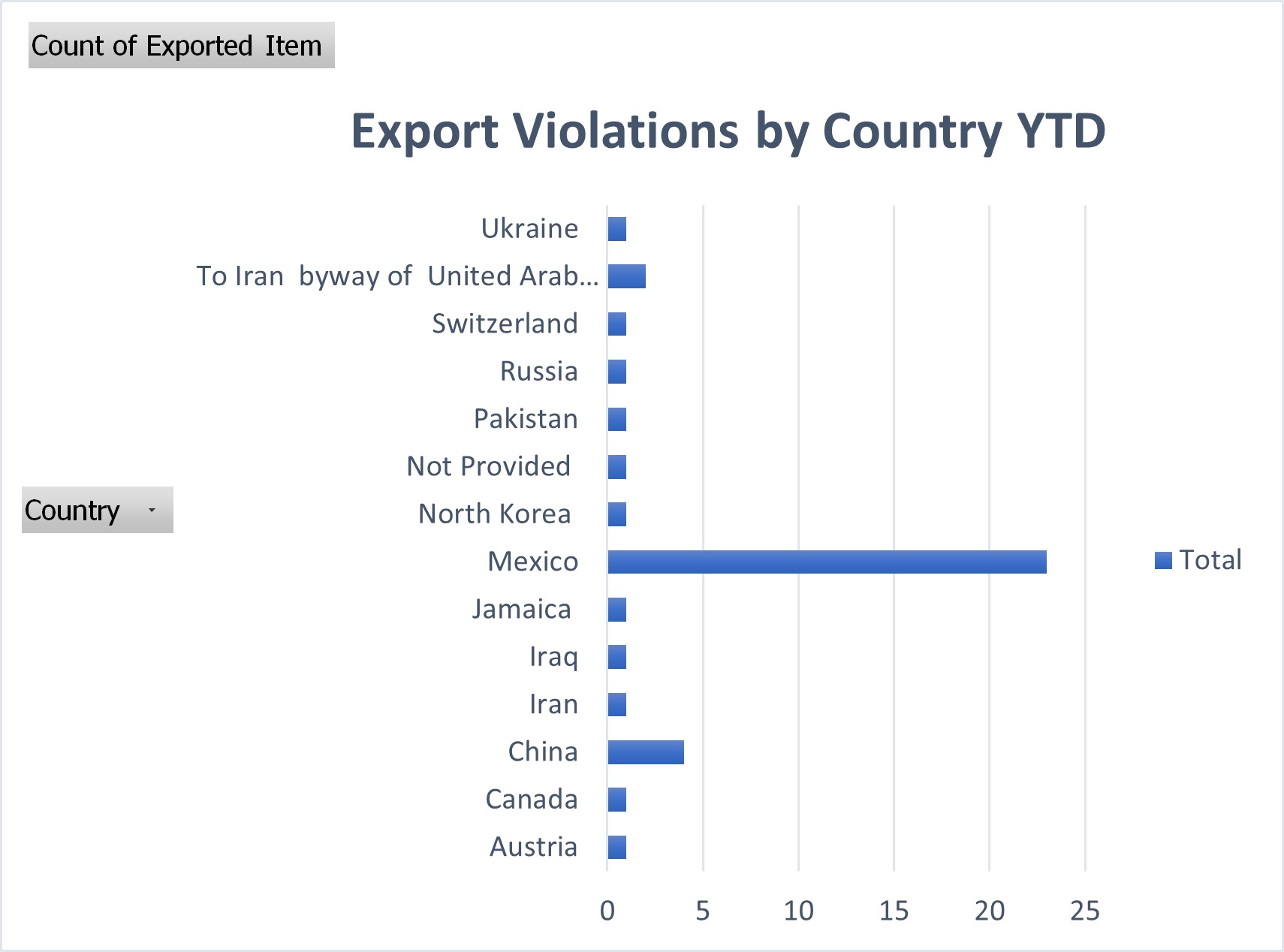 1. Firearms and Ammunition
2. Maritime Raiding Craft and Engines
3. High Power Advanced Laser-Aiming System
4. Binocular Night Vision Goggles
5. Hydrophones
6. Red Dot Scopes
7. Technology controlled under ECCN 3E611 and 9E515
8. Electronic Devices
9. Computers, Computer Systems, and Associated Equipment
10. Motors, Pumps, Valves, and Displacement pumps
11. Other Miscellaneous Goods
It is of note that while the majority of the export violations were maliciously exported from the U.S to another country, many export violations consisted of exports of controlled items by employes without the proper license. For example, an employee acting outside of his day-to-day duties exported Red-Dot scopes to Austria and Switzerland in violation of the EAR. The export went undetected for almost two years. The company failed to detect and implement controls in order to prevent the unauthorized export of controlled items.
Does your company know what to do in the event of a potential export violation?
The following are a number of steps to take in responding to potential violation under the Export Administration Regulations, International Traffic In Arms Regulations, U.S. sanctions laws. The details of your response, of course, will vary depending upon the company and violations involved. Typical steps that reflect guidance provided by DDTC and BIS on an effective compliance program.
1. Contact Counsel. The first step in responding to a possible export violation is to contact counsel with knowledge of the EAR, ITAR or U.S Sanctions laws that may have been violated. Counsel will be able to scope and analyze what activities may be a violation of the export and U.S. sanction laws and implement a plan to remediate the situation. Moving forward without the advice of counsel may put your company in further jeopardy and your company may fail to take the appropriate steps to disclose any violations to the correct governing agency.
2. Stop the Unlawful Activity. In tangent with the advice of counsel it is paramount to stop the potentially wrongful actions in violation of export and sanctions laws. If there are a series of transactions underway or other ongoing activities that create a risk of violation, you should stop them. If a violation is ongoing this creates a much more complex problem - the situation gets worse each day and the participants may be acting with knowledge of possible wrongdoing.
3. Record Keeping. To properly evaluate a potential violation, you must understand the facts in question. To accomplish this, you should ensure the relevant documents are maintained for each transaction that may have occurred or is about to occur that violates the law. Additionally, you should identify the persons involved and conduct contemporaneous interviews of all parties involved.
4. Analyze and Remediate. After you've completed steps 1 -3, your company should take the time to review all potential violations thoroughly, as well as areas of high risk. An analysis of the potential violation and at-risk controls are important in order to implement new controls or new policies and procedures to help prevent any future violations.
Avoid being a number in BIS's export violation statistics. As with the latest slate of enforcement actions, export and U.S sanction violations can encompass a variety of activities, its not always as simple as if items have been shipped or money has been exchanged but can be more minute. Your company should conduct a yearly review of the regulations against your companies' activities. If you suspect an export violation, a violation has occurred, or you need help with compliance reviews, please contact any attorney at Barnes Richardson and Colburn.