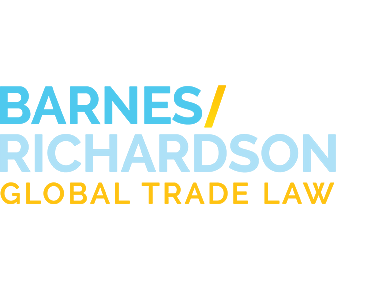 EAR
The United States, regulates the export, reexport, and in-country transfers of items, software, and technology that are considered "dual-use." Dual-use items are items that have both commercial and military or "proliferation" applications. Proliferation refers to the spread or growth of weapons of mass destruction. Exports of these dual-use items are governed by the Export Administration Regulations (EAR) administered by the Bureau of Industry and Security (BIS), part of the Department of Commerce.
Because the scope of the EAR is wide, commercial items that have no obvious military use may be governed by the EAR. This does not mean that export of the item is forbidden. It means that to export the item or share technology with a foreign national, a license might be needed. Whether a license is required depends both upon the product and the destination country. It can also depend on the intended end use or end user.
In addition to exports, the EAR regulates "reexports," a shipment between two foreign countries of items that originated in the U.S. and restricts the transfer of controlled technology to foreign nationals (a so-called "deemed export"). Technology is "deemed exported" when "it is available to foreign nationals for visual inspection (such as reading technical specifications, plans, blueprints, etc.); when technology is exchanged orally; or when technology is made available by practice or application under the guidance of persons with knowledge of the technology."
Attorneys at Barnes, Richardson have hands-on experience fashioning export compliance programs to deal with EAR and BIS compliance. Whether it be counseling on issues involving a deemed export or assisting a client procure a BIS license, our lawyers understand the complexity of the EAR and can provide guidance to companies looking for help meeting their export regulatory requirements.
May 29, 2023

May 19, 2023

May 8, 2023

Apr. 28, 2023

Apr. 20, 2023

Apr. 10, 2023

Apr. 10, 2023

Mar. 27, 2023

Mar. 7, 2023

Feb. 24, 2023

Feb. 24, 2023

Feb. 6, 2023

Jan. 30, 2023

Jan. 24, 2023

Jan. 10, 2023

Nov. 1, 2022

Oct. 11, 2022

Sept. 12, 2022

Aug. 16, 2022

Jul. 12, 2022

Jul. 13, 2021

Jul. 6, 2021

Jun. 15, 2021

May 18, 2021

Feb. 22, 2021

Feb. 2, 2021

Jan. 21, 2021

Jan. 11, 2021

Dec. 31, 2020

December 2, 2020

September 20, 2018

October 1, 2014

July 30, 2014

April 28, 2014

March 28, 2014

February 10, 2014

January 06, 2014

October 15, 2013

October 01, 2013

May 23, 2013

December 7, 2011

August 18, 2011

August 3, 2011

July 25, 2011
January 20, 2015

January 20, 2015