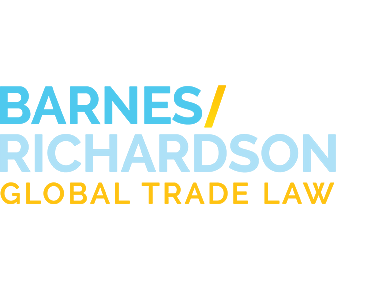 Industry News
EAR Amended Following Sudan Removal from State Sponsor of Terrorism List
Feb. 2, 2021
By: Michael N. Coopersmith
On January 19, 2021, the BIS amended the Export Administration Regulations ("EAR") in order to implement the rescission of Sudan's designation as a State Sponsor of Terrorism ("SSOT"). The Trump Administration originally rescinded Sudan's designation on December 14, 2020, following the President's October 26, 2020 submission to Congress of a report outlining the justifications for the rescission of Sudan's SSOT status. The report certified that Sudan had not provided any support for acts of international terrorism during the preceding six months, and that Sudan had provided adequate assurances to the Administration that it would not support acts of international terrorism in the future. Sudan had been designated an SSOT since August 12, 1993 when the George H.W. Bush Administration determined that the nation, then led by Omar al-Bashir, had repeatedly provided support for acts of international terrorism.
Consistent with its designation as an SSOT, BIS had imposed anti-terrorism ("AT") controls on Sudan under the EAR. Prior to January 19, 2021 a license had been required for the export or re-export to Sudan of nearly all items on the Commerce Control List ("CCL"), with license applications typically reviewed by the agency under a general policy of denial. Sudan's previous status as an ''E:1'' country made the use of most license exceptions unavailable under the EAR as well, while Sudan was subject to a 10 percent de minimis threshold for controlled U.S.-origin content, as opposed to the standard 25 percent enjoyed by most nations.
With the removal of Sudan's designation as an SSOT the BIS has now officially implemented amendments to the EAR that will effectively open the nation to U.S. trade. The new amendments have removed the AT controls previously placed on the country, and have removed Sudan from country group E:1, moving it instead to country group B. In all, the new changes to the EAR will allow for exports to Sudan in far more instances than previously seen. Sudan is now eligible for several common license exceptions available to more friendly nations under the EAR, while the de minimis level requirement for most foreign-origin items located abroad destined for Sudan has been raised from 10 percent to 25 percent.
While the recent amendments come as a welcome change to exporters looking to Sudan as a potential untapped market, several elevated controls remain in place. As a general matter, countries in Country Group B are eligible for a greater number of license exceptions and are subject to comparatively less stringent license review policies, yet in the case of Sudan two major license exceptions traditionally available to group B countries under the EAR remain unavailable. License Exception GBS (Shipments to Country Group B countries) and License Exception TSR (Technology and software under restriction), will remain unavailable for exports and re-exports to Sudan. Additionally, Sudan's continued designation as a U.S. Arms Embargoed Country further limits license exception availability when dealing with ECCNs subject to relevant arms controls.
While the recent amendments to the EAR certainly open the possibility for a greater variety of exports to Sudan, the country remains a legally complex destination for exporters of products subject to the EAR. If you have any questions about the recent change to Sudan's status or the January 19, 2021 amendments to the EAR please contact an attorney at Barnes, Richardson & Colburn, LLP.