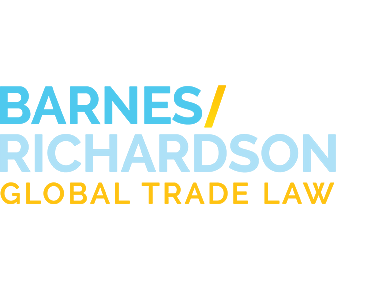 Industry News
Export Violations Lead to $13 Million Settlement
May 17, 2021
By: Michael N. Coopersmith
On May 3, 2021, the US Department of State announced it had reached a $13 million USD administrative settlement with Honeywell International, Inc stemming from alleged violation of the Arms Export Control Act (AECA) and the International Traffic in Arms Regulations (ITAR). According to the charging document, all alleged violations relate to the unauthorized export and retransfer of technical data to various countries, including China, and were the result of Honeywell's "failure to exercise appropriate internal controls."
Honeywell ultimately made two voluntary self-disclosures (VSDs) leading up to the settlement. Pursuant to the first VSD, Honeywell identified 71 ITAR-controlled drawings that it had exported without authorization to Canada, China, Ireland, and Taiwan as part of its Request for Proposals (RFQ) process. The 71 drawings contained engineering prints which depicted "layouts, dimensions, and geometries for manufacturing castings and finished parts for multiple aircraft, military electronics, and gas turbine engines" relating to a variety of US military aircraft, ground vehicles, and weapons systems, including the F-35 Joint Strike Fighter, the M1A1 Abrams Tank, and the Tomahawk Cruise Missile. The drawings were classified under categories VIII(i), XI(d), and XIX(g) of the United States Munitions List (USML).
Pursuant to the second VSD, Honeywell disclosed that personnel within Honeywell Aerospace committed additional ITAR violations after it identified that U.S. personnel invented "an alternative process" for soliciting RFQs. According to Honeywell the personnel involved believed the new process complied with all export compliance requirements. Under the alternative process, Honeywell personnel either entirely failed to review the export control classifications of technical documents or employed a classification method that did not properly assign export classifications. The drawings, which Honeywell identified in its second voluntary disclosure as controlled under USML Categories VIII(i) and XIX(g), contained engineering prints depicting "layouts, dimensions, and geometries for manufacturing castings and finished parts" for a variety of aircraft and gas turbine engines relating to the F-35 Joint Strike Fighter and the F/A-18 Hornet, among others.
Under the terms of the settlement Honeywell has agreed to pay a civil penalty of $13 million USD, although the Department of State has agreed to suspend $5 million of the amount on the condition that the funds will be used for "Department-approved Consent Agreement remedial compliance measures" aimed at strengthening Honeywell's compliance program. Furthermore, for an initial period of at least 18 months an external "Special Compliance Officer" will be utilized to ensure compliance with the agreement, which also requires that Honeywell conduct one external audit of its compliance program during the agreement term. Additionally, as part of the settlement Honeywell will be required to implement a variety of compliance measures and reforms.
While $13 million USD is undoubtedly a large fine, according to the charging document the Department of State considered several mitigating factors when determining an appropriate settlement figure, including Honeywell's voluntary disclosure of the violations and their cooperation with Departments requests. According to the Department without these mitigating factors it would have charged Honeywell with additional violations. Based upon the alleged violations Honeywell could have faced over $37 million USD in civil penalties.
If you have any questions relating to export controls do not hesitate to contact an attorney at Barnes, Richardson & Colburn LLP.