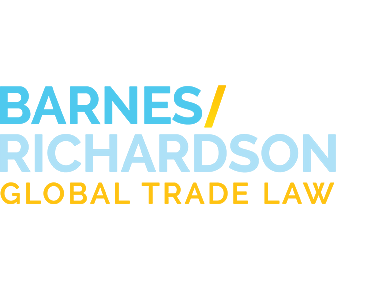 Industry News
Fifth Round of NAFTA Negotiations Takes Place in Mexico City
Tweet
November 22, 2017
According to published accounts, some NAFTA negotiators
initiated
their fifth round of talks in Mexico City on November 15, even though the official start date was November 17th. Approximately 30 groups will be represented at the talks, although USTR Lighthizer and the other NAFTA trade ministry heads were not in attendance.
Negotiations
have progressed
considerably on sanitary and phytosanitary (SPS) measures, telecommunications, and customs chapters, but discussions concerning the more problematic proposals made by American negotiators, such as automotive rules of origin (ROOs) and dispute settlement have largely halted. According to
reports
, Canadian and Mexican trade negotiators anticipate that business leadership and lawmakers can influence the administration to moderate its demands and is delaying their counteroffers in a bid to buy them time to do so.
Furthermore, reports indicate that U.S. rhetoric concerning national sovereignty
has effectively chilled
discussions regarding NAFTA's regulatory cooperation chapter. Afraid that their American counterparts might interpret their counteroffers as infringements upon U.S. sovereignty, Canadian and Mexican officials have been reluctant to tip their hands too soon regarding a possible inclusion of a U.S. – Canada Regulatory Cooperation Council into the NAFTA.
Canadian negotiatiors
proposed a new chapter
providing for indigenous peoples. It both observes the crucial role that Native Americans play in the North American economy and establishes protections for their intra-tribal trade relationships. The chapter also proposes that NAFTA partners commit to fostering indigenous peoples' economic development.
Most notable among the Mexican proposals were an
alternative framework
for reviewing the agreement and government procurement proposal which ensures reciprocal market access for Mexican companies seeking U.S. government contracts. Mexico's agreement review framework which, unlike that tabled by the U.S., does not provide for the agreement's automatic termination in the event of a partner's negative review determination, was intended as a signal of Mexico's openness to continued dialogue. The counteroffer was greeted with measured approval by business leaders, as it offers significantly greater predictability for potential foreign investors in the trade region. Specifics for these periodic reviews, such as their evaluative criteria and procedural timelines, remain undefined by the proposal and will likely be the subject of subsequent talks.
The
government procurement proposal
would limit access to Mexico's government procurement market insofar as Mexican contractors faced similar procurement obstacles in the U.S. Previous published reports speculate that the proposal was intended as a diplomatic signpost indicating just how easily U.s. contractors procure Mexican contracts under the current regime, rather than as a substantive ask.
The sixth round of negotiations is scheduled to convene between December 11th and 15th; the trade ministers will not attend.
For more information, please contact one of our
legal professionals.