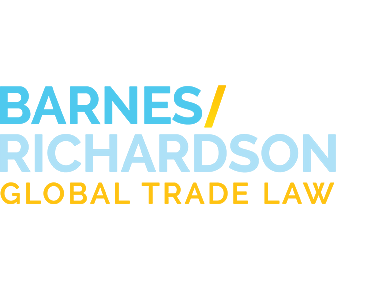 Industry News
Florida Company Fined $140,000 For Violations of Export Administration Regulations
Jul. 6, 2021
By: Michael N. Coopersmith
The U.S. Department of Commerce (DOC) and Skyline USA, Inc. (Skyline), a Florida company specializing in consumer and professional self-defense, security, and sporting goods products, recently agreed to a settlement after Skyline allegedly committed sixteen violations of the Export Administration Regulations (EAR).
According to DOC between April 28, 2014, and August 18, 2016, Skyline committed export violations on fifteen separate occasions. These violations revolved around the illegal export of roughly $50,000 worth of stun guns, police batons, handcuffs, and/or pepper spray to Colombia, Guatemala, Mexico, Nigeria, Pakistan, Panama, Trinidad and Tobago, and Uruguay. Under the EAR all of these items, based on their Export Control Classification Numbers (ECCNs), are controlled for crime control or "CC" reasons. Under the EAR, items containing a "CC" designation require the exporter to obtain a license from BIS prior to exporting to any of these destinations. According to DOC, Skyline did not obtain, nor did they apply for any export licenses for these products.
In addition to the fifteen unauthorized exports described above, Skyline failed to retain export records as required by Part 762 of the EAR, including, but not limited to, bills of lading, air waybills, and correspondence with the freight forwarders and foreign customers. As outlined in part 762.2 of the EAR, export control documents, as defined in Part 772 of the EAR, are required to be maintained for a minimum of five years from the date of the export of the item involved in the transaction.
Under the settlement Skyline was ultimately assessed a civil penalty of $140,000. As part of the agreement Skyline will make monthly payments of $1,000 for the first 10 months, with payment of the remaining $130,000 suspended for a period of two years. After two years, if Skyline has made full and timely payment of the initial $10,000, has complied with the provisions of the settlement agreement, and has committed no further export violations, the remaining $130,000 will be waived. If Skyline fails to meet any of these conditions the remaining $130,000 will become due immediately.
This settlement serves as a reminder to exporters of the importance of maintaining a strong export compliance program. In many instances, putting in time and effort up front when designing and implementing an effective export compliance program will allow exporters to easily avoid situations such as the one described above. Skyline, despite approximately a decade of export experience, did not have an export compliance program and lacked the knowledge required to determine the export classifications of the products it sold.
When developing an export compliance program, it is critical that exporters subject to the EAR understand exactly how their products and their customers fit into the regulations. At a bare, minimum exporters must assign or obtain accurate export classifications pursuant to the Commerce Control list found at Part 738 of the EAR, have a thorough process for screening customers against applicable restricted party lists including but not limited to the BIS Entity List and the OFAC Specially Designated Nationals list, and have a process in place for conducting a licensing analysis pursuant to the various reasons for control found within the EAR.
If you have any specific questions relating to this settlement agreement or in relation to export controls or export compliance do not hesitate to contact an attorney at Barnes, Richardson & Colburn LLP.