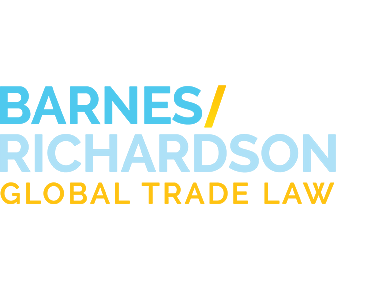 Industry News
Foreign Relations Committee Passes Strategic Competition Act of 2021
May 4, 2021
By: Michael N. Coopersmith
On April 14, 2021, the Senate Foreign Relations Committee passed the Strategic Competition Act of 2021 by a 21-1 margin, which is now set to make its way to the full Senate for consideration. The Act, according to Committee Chair Bob Menendez (D-N.J.), represents a bipartisan approach towards crafting a cohesive Indo-Pacific strategy. According to a subsequent public statement released by Menendez, the Act is designed to ensure that the U.S. is positioned to compete with China "across all dimensions of national and international power for decades to come."
While the Act has not yet made its way through the full Senate, if passed it may set the stage for the later imposition of expanded sanctions on the Peoples Republic of China (PRC). According to the Act, sanctions represent a "powerful tool to advance United States foreign policy and national security interests." The Act later calls on President Biden to implement expanded China sanctions and declares that doing so represents a "necessary and essential component" of the ongoing U.S. strategic competition with China. The Act additionally encourages an enhanced future focus on coordination and cooperation with traditional U.S. allies in the realm of arms control matters and aims to bolster U.S. competitiveness by focusing more investment in the areas of science and technology, global infrastructure development, digital connectivity and cybersecurity partnerships.
Contained within the Act is a planned expansion of the scope of the Committee on Foreign Investment's (CFIUS) role in reviewing foreign contributions to U.S. institutions of higher education by expanding the definition of "covered transactions" subject to CFIUS review. Based on the expanded definition, certain foreign gifts to a U.S. institution of higher education would be reviewable by CFIUS if the value of the gift and/or contract were to exceed $1,000,000, and the gift and/or contract relates to research, development, or production of critical technologies.
The Act also calls on the U.S. to reinforce its commitments to Taiwan under the Taiwan Relations Act, to continue to "recognize Taiwan as a vital part of the United States Indo-Pacific strategy," and calls for regular transfers of defense articles to Taiwan. As tensions have recently increased between Taiwan and the PRC, questions have arisen as to what stance the U.S. will take moving forward. While Beijing has reportedly increased military sorties in and around Taiwan, recently sending 25 warplanes into what Taiwan claims as its own airspace, the Act calls for the U.S. to "support Taiwan's implementation of its asymmetric defense strategy," and urges Taiwan to increase its defense spending. If passed, the Act would represent a major development in the recent escalation of tensions in the Taiwan Strait.
While the Act has yet to make its way through the full Senate reports indicate that it enjoys broad support. Senator Jim Risch (R-ID) recently predicted that the Act may end up with as many as 80 yes votes among the 100-seat Senate. If you have any questions or would like more information about the Strategic Competition Act of 2021 do not hesitate to contact an attorney at Barnes, Richardson & Colburn LLP.