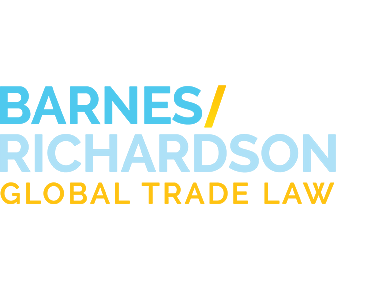 Industry News
FTC Issues New Rule on Made in USA Claims, Authorizing Penalties
Tweet
Jul. 20, 2021
The Federal Trade Commission (FTC) recently finalized a new rule that codifies the longstanding "all or virtually all" standard that FTC applies to unqualified U.S.-origin claims, as well as extends enforcement to online labeling, and enables the Commission to seek civil penalties of up to US$43,792. The rule was issued under a provision in Section45a of the FTC Act that allows the Commission to make rules that govern origin claims on "labels." This is an authority distinct from the FTC's authority to regulate advertising generally. FTC has interpreted Section 45a provision as allowing the Commission to regulate labels "appearing in all contexts, whether, for example, they appear on product packaging or online." Even still, the FTC was explicit in the fact that the rule does not cover origin claims in all advertising and thus companies can be assured that the new rule applies only to Made in USA claims appearing on product labels and in mail order catalogues or mail order promotional materials, which includes electronic mail. The rule will become effective on August 13, 2021.
The now-codified standard was first articulated in a 1997 Enforcement Policy Statement on U.S. Origin Claims, which was released by the Commission pursuant to Section 45 of the FTC Act. Under the standard, companies and marketers are prohibited from making unqualified Made in USA claims on labels unless 1) final assembly or processing of the product occurs in the Unites States; 2) all significant processing that goes into the product occurs in the United States; and 3) all or virtually all ingredients or components of the product are made and sourced in the United States. The standard permits only "negligible" or de minimus amounts of foreign content to be incorporated into a product. Where products contain more than a negligible amount of foreign content, then a qualified claim may be appropriate, such as "Made in U.S. from foreign sourced ingredients."
Historically, the FTC has taken the position that fraudulent Made in USA claims should not be penalized. The final rule alerts companies to the keyed-up regulatory environment for Made in USA claims. Commissioner Rohit Chopra described the rule as "long-overdue" saying that it should serve as an "important reminder that the Commission must do more to use the authorities explicitly authorized by Congress to protect market participants from fraud and abuse." The codified standard and strict enforcement provisions are meant to benefit small businesses who realize significant value from bona fide Made in the USA labels but cannot afford to contest claims from imitators, as well as protect the public from suspicious and misleading origin claims.
The notice of proposed rulemaking for this rule was in June 2020. Over 700 comments were submitted by the public and were overwhelmingly supportive of the proposed rule. There is also a provision within the rule that allows for marketers to seek exemptions if they have evidence that their unqualified Made-in-USA claims are not deceptive. This provision is meant to alleviate concerns over the amorphous standard's application across all industries; the line dictating what is "all or virtually all" is harder to draw in certain manufacturing or production operations.
Despite that the long-standing policy establishing the standard for U.S.-origin claims is unchanged, the new rule ushers in a novel regulatory environment in which companies and marketers should act with care to ensure compliance with FTC standards or risk almost certain penalty action.
If you have any questions regarding the newly codified FTC standard for U.S.-origin claims, or origin claims generally, please contact a trade attorney at Barnes, Richardson & Colburn.