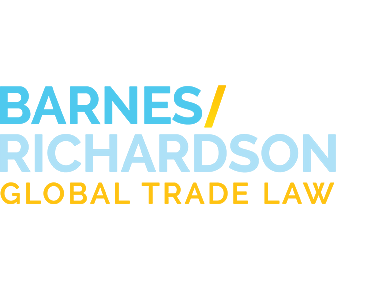 Industry News
Global Chip Shortage Spurs Calls to Pardon Samsung Executive
Jul. 6, 2021
By: Chaney A. Finn
As we have previously discussed, the semiconductor industry is experiencing a global shortage due to the COVID-19 pandemic and strained US-China relations, impacting industries from automakers to a variety of electronics manufacturers. The Biden administration has since conducted reviews to strengthen semiconductor supply chains and invest in infrastructure for domestic production.
Businesses impacted by the shortage are also seeking solutions by using their influence to urge lawmakers to take necessary steps to resolve the issue. The American Chamber of Commerce in Seoul, South Korea has sent a letter to South Korean President, Moon Jae-in, requesting the pardon and release of Samsung Vice Chairman, Lee Jae Yong, who is currently serving a two and a half-year prison sentence for bribing government officials. The American Chamber of Commerce suggests the release would ensure U.S.-Korean economic ties.
The request from the American Chamber of Commerce comes after Korean businesses and associates urge President Moon to release Lee as Lee's imprisonment could compromise Samsung's speed and decisiveness, hindering its competitiveness in the fast-changing technology business, according to Business Standard. Samsung released a statement saying Lee's role is to "contribute to the company's overall strategic direction and make decisions related to the future growth through his insights and global network of business leaders."
Samsung, which began with simple manufacturing of combs and dry goods, now holds the #2 rank of global semiconductor production and has plans invest $17 billion in producing a semiconductor manufacturing plant in the U.S., $151 billion overall through 2030 in global semiconductor infrastructure. Taiwan's TSMC holds the #1 spot. Tami Overby, a former president and CEO of the American Chamber of Commerce in Korea tells Marketplace that Lee is the only one who can implement Samsung's investment into the U.S. plant, and continued imprisonment of Lee could stall the plans, prolonging the global shortage.
Lee has been Vice Chairman since 2014 when he took over for his father who was hospitalized for heart complications. According to BBC, Lee was found guilty of bribery, embezzlement and concealment of criminal proceeds worth about 8.6 billion won ($7.8m), bribing the former South Korean President to use her power to help his smooth succession when taking over for his father. Lee was previously arrested in 2017 for his role when Samsung was alleged to have paid 43bn won ($37.7m) to two non-profit foundations in exchange for political support. Lee was sentenced to five years but was released after six months after a court suspended his sentence.
Leaders of family-owned Korean businesses, which Samsung is, have a history of being arrested then later released on the merits of having a strategic impact on the Korean economy. Chairman Chung Mong-koo of Hyundai was convicted in 2007 of embezzlement and sentenced to three years in prison but was released after serving two months, finally stepping down as Chairman in 2020. Lee began his prison sentence in January 2021 and is set to be released in July 2022 and expected to resume his position at Samsung, if not pardoned before. Lee is not pursuing an appeal.
Should you have any questions on the current semiconductor shortage, please call an attorney at Barnes, Richardson & Colburn LLP.