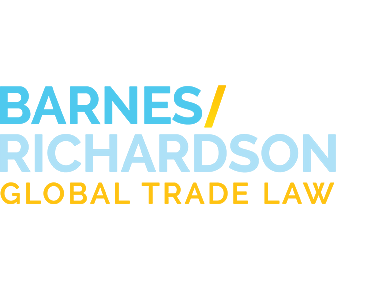 Industry News
Houston Based Supplier of Oil and Gas Goods and Services Agrees to $1.4 Million Settlement
Tweet
Oct. 18,2021
On September 27, 2021, the US Treasury Department ("Treasury") announced that Cameron International Corporation ("Cameron"), a Houston based supplier of oil and gas industry goods and services, has agreed to pay $1,423,766 to settle its civil liability in relation to several violations of US export controls and sanctions. The apparent violations tie back to services provided by Cameron to the Russian energy firm Gazprom-Neft Shelf LLC ("Gazprom-Neft"), which procured Cameron equipment for use with a Russian offshore Arctic oil exploration project. Cameron, it should be noted, has been a subsidiary of Schlumberger Ltd. since 2016.
According to a published enforcement release, between late July of 2015 and late November of 2016 Cameron violated Directive 4 of Executive Order 13662 (March 24, 2014) when four US-person senior managers approved contracts for its subsidiary, Cameron Romania, relating to the supply of goods to Gazprom-Neft for use with its Prirazlomnaya oil platform in the Russian Arctic.
Directive 4 of Executive Order 13662 prohibits US-persons, or those in the US, from providing, exporting, or reexporting goods, technology, or non-financial services in support of various Russian deepwater, Arctic offshore, or shale oil exploration or production projects when those projects involve any person subject to Directive 4, their property, or their interests in property. As a wholly owned subsidiary of Gazprom, an entity subject to Directive 4 restrictions, Gazprom-Neft is and was subject to these restrictions. According to the US Office of Foreign Assets Control (OFAC), Cameron's approval of the contracts constituted a provision of services to Gazprom-Neft, an entity subject to Directive 4 restrictions.
Although OFAC ultimately determined that Cameron's conduct was "non-egregious," a finding that worked to limit the potential monetary penalties applied to Cameron, OFAC determined that Cameron managers in the US did have reason to know the services described in the contracts were in support of Russian offshore oil-producing projects. OFAC cited this finding as an aggravating factor. As summarized by OFAC, the requests sent to Cameron US from Cameron Romania directly referenced the provision of oil production and/or exploration equipment to Gazprom-Neft's Prirazlomnaya platform, explicitly indicating that the Russian Arctic represented the equipment's ultimate destination. The four Cameron US-person senior managers who approved of the Gazprom-Neft contracts included a Division President, two Vice Presidents of Finance, and one Senior Manager. Following approval from US senior management, Cameron Romania ultimately made 111 shipments to the Gazprom-Neft for use with its Prirazlomnaya platform.
It should be noted that while Cameron attempted to submit to OFAC a voluntary self-disclosure (VSD), for reasons still unknown at this time OFAC found that the submissions from Cameron did not constitute a VSD and therefor did not afford Cameron the benefits of having submitted a VSD. Cameron reportedly submitted to OFAC an initial notification of an apparent violation as well as an additional report of findings.
This enforcement action highlights the importance of not only building and maintaining a strong OFAC compliance program, but also serves to highlight the general complexity and nuance associated with export control and sanctions matters. In this instance Cameron, a company who according to OFAC maintained an export control program, ultimately failed to identify and stop 111 shipments in violation of US law, later failing to successfully submit a VSD. These mishaps ultimately cost Cameron $1,423,766.
If you have questions relating to OFAC compliance or export controls do not hesitate to contact an attorney at Barnes, Richardson & Colburn LLP.