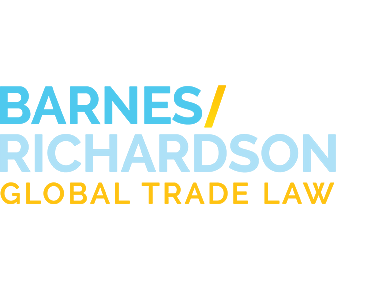 Industry News
Importers Challenged as Volumes Increase
Mar. 16, 2021
By: Chaney A. Finn
Despite the ongoing pandemic, key economic indicators suggest that 2021 is positioned for growth. Importers can expect challenges as volumes begin to return to pre-COVID-19 levels with the vaccine rollout continuing to expand.
The world's largest retail trade association, National Retail Federation, increased the projection of twenty-foot equivalent units (TEUs) expected in major container ports in the U.S. by 23.3% for Q1 and Q2 year-over-year. This increase stems from commerce shifting to online sales for tangible goods, rather than services that were limited during the pandemic. Jonathan Gold, NRF's VP of supply chain and customs policy stated, "NRF is forecasting what could turn out to be record retail sales growth in 2021, and retailers are importing huge amounts of merchandise to meet the demand." 2020 finished with 22 million TEU's breaking the previous record of 21.8 million in 2018. "Consumers haven't let the pandemic stop them from shopping, and retailers are making sure their customers can find what they want and find it safely."
The container increase is causing a bullwhip effect, where larger than normal purchases are made to make up for delays down the supply chain, amplifying the peaks and troughs of inventory levels between shipments. Congestion has increased at several sea ports around the country due to this growth, most notable being the ports Los Angeles and Long Beach. In addition to the pandemic which has approximately 5% of port workers out due to COVID-related illnesses/safeguards, reduced operations, and potential for contract-negotiation-related strikes have previous congestion records broken.
Congestion is measured by the number of container ships at anchor in the San Pedro Bay; the previous record was in 2015 at a high of 28 ships at anchor. This year, the number of ships at anchor has consistently hovered around 30, reaching a high of 40 on Feb. 1. February is historically the slowest month of the year considering the peak season surge for US holidays and the several week Chinese New Year in January. Not only are there more ships at bay, but the ships are also larger and are anchored for longer durations than in 2015. If congestion were measured in terms of TEUs at anchor vs ships, the already wide difference between 2015 and 2021 would be far greater. Ocean carriers that have vessels anchored outside ports find themselves with a shortage of containers returning to Asia, having to allocate additional resources to provide capacity. Some signs suggest congestion is improving in other ports but is expected to continue through the near future.
Importers approach additional constraints that often occur with higher than normal surcharges after arriving to the port. Unprecedented extreme weather patterns limited truckload and intermodal capacity, eliminating 4,000 seasonally adjusted trucking jobs in February. If not proactive to the weather, some intermodal ramps will close when conditions are severe, further limiting capacity, extending transit times, and incurring costs.
Challenges for importers do not end with transportation. The restrictions on non-essential travel facilitated the allocation of CBP officers from passenger security to cargo inspections. For the Customs clearance aspect, importers can expect stricter enforcement, more requests of information, notice of action requests, and container exams to counter duty evasion. Corporate compliance is expected to be a key CBP enforcement priority in wake of the recent focus on forced labor and is anticipated to be an accelerating issue for US trade policy.
If you have any questions or would like more information about Customs audits or corporate compliance, do not hesitate to contact an attorney at Barnes, Richardson & Colburn LLP.