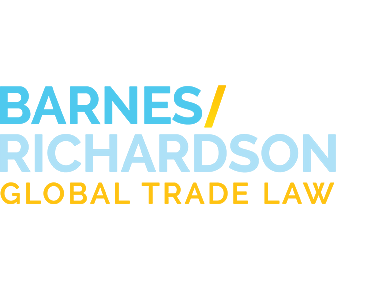 Intellectual Property
Customs and Border Protection is responsible for preventing merchandise that infringes U.S. copyrights, trademarks, and other intellectual property rights from entering the country. Customs is also responsible for the enforcement of exclusion ordered issued by the International Trade Commission in Section 337 cases, which generally focus on the enforcement of patent rights.


Trademark Issues
Importers of branded merchandise should be aware that the law prohibits the importation of merchandise bearing a U.S. trademark without the permission of the trademark owner. Thus, importers should be prepared to show authorization from the rights holder. Absent permission, Customs can seize the infringing goods. While Customs can seize any infringing goods, its primary focus is on the interdiction of counterfeit goods. Counterfeit goods are products that bear a mark that copies or simulates a registered trademark. Because counterfeiting is illegal activity, the counterfeited products are often of inferior quality and may pose a risk to health and safety.


Copyrights
Customs also has the power to exclude "piratical" copies of products covered by copyright such as books, music, videos, software, and video games. A piratical copy is one that is produced without the authorization of the copyright holder. Because products imported into the U.S. often include a copyrightable elements (e.g., written instructions, packaging artwork, etc.), copyrights may be a viable alternative to trademark enforcement for companies seeking to prevent the entry of "knock-off products."


Gray Market Goods
It is often possible to find desirable products on sale outside the United States at discounted prices. This creates the possibility that goods will be imported through unauthorized channels. Such goods are called "gray market" or "parallel imports." Because these are genuine products, gray market goods are admissible provided they are not materially different from the products offered for sale in the U.S. As a result, parallel importers must be careful to recognize the differences between their imports and the products authorized for sale in the U.S. Differences such as foreign language labeling, packaging, and formulation may provide a sufficient basis for Customs to exclude the merchandise. Further, companies can seek so-called "Lever Brother Protection" from parallel imports. When granted, Lever Brother Protection requires that parallel imports be labeled as such prior to release.


Recordation
Customs and Border Protection focuses its enforcement efforts on trademarks, copyrights, and trade dress recorded via its electronic system. Recordation is a relatively simple and inexpensive step that provides significant benefits. Recordation publishes the claim for protection to Customs personnel throughout the country and alerts them to the possibility that infringing merchandise is being presented for entry. Recordation should be part of a rights holder's larger strategy of working with Customs to protect its investment in intellectual property.


Section 337
Determining whether a product infringes upon a U.S. patent is often requires the application of complex legal and technical knowledge. Because of the complexity of the issues, the enforcement of patent rights at the border is entrusted to the U.S. International Trade Commission, which has staff attorneys and Administrative Law Judges dedicated to reviewing claims made before the agency. If infringement is found, the ITC can order that the merchandise be excluded from the United States. It falls to Customs and Border Protection to enforce those orders.


Our Role
Barnes/Richardson lawyers have assisted clients with all aspects of the border enforcement of intellectual property law including:

Recording trademarks
Recording copyrights
Developing brand protection materials for training Customs personnel
Responding to CBP seizure notices
Seeking rulings from CBP to confirm compliance with 337 exclusion orders

Should you have questions or concerns regarding the importation or exclusion of merchandise subject to intellectual property protection, please contact a Barnes/Richardson lawyer.

Apr. 20, 2023

Apr. 10, 2023

Apr. 10, 2023

Feb. 24, 2023

Nov. 29, 2022

Jul. 13, 2021

May 4, 2021

Mar. 23, 2021

January 15, 2020

Dec. 10, 2019

July 8, 2019

May 30, 2019

February 25, 2019

October 2, 2018

September 25

June 22, 2018

April 4, 2018

March 22, 2018

August 22, 2017

March 6, 2015

September 19, 2014

March 10, 2014

October 01, 2013

March 5, 2013

February 13, 2013

December 6, 2012

June 27, 2012

April 24, 2012

March 6, 2012

February 28, 2012

February 23, 2012

December 7, 2011
April 01, 2014

February 5, 2013

May-June 2012