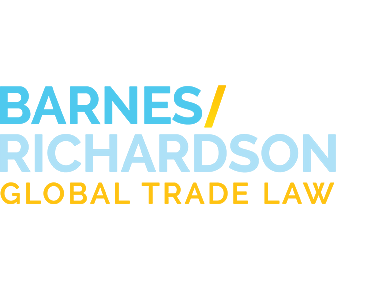 ITAR
Defense-related articles and services are subject to special export controls contained in the Arms Export Control Act, and its implementing regulations, the International Traffic in Arms Regulations (ITAR). ITAR contains the United States Munitions List (USML), which defines defense articles and or services. While it contains many different types of items, from guns to nuclear weapons to toxicological agents, the USML is constantly evolving. If you are not sure that the article you are exporting qualifies as a defense article, you can submit a Commodity Jurisdiction Request (CJR) and DDTC will tell you.
All U.S. manufacturers, exporters, and brokers of defense articles, defense services, or related technical data, as defined on the USML, are required to register with U.S. Department of State, which has jurisdiction over defense exports. The sub-agency within the Department of State which deals with defense-related export is known as the Directorate of Defense Trade Controls (DDTC). Registration does not confer any export rights or privileges but provides the Department of State with information and is a precondition for the issuance of any license or other approval for export.
One of the most significant issues for ITAR compliance is what is sometimes referred to as a "deemed export", i.e., an export taking place by the transfer of defense information to a foreign national. Thus, merely showing or describing controlled technology to a foreign national is an export under the ITAR. The Department of State takes these "deemed exports" very seriously and there have been some high-profile prosecutions of academic personnel in recent years for sharing information with foreign students without proper authorization from DDTC.
There are several types of export authorization. The most typical is a DSP-5 (Department of State Publication No. 5), export license which authorizes the temporary or permanent export of defense articles and/or technical data to a foreign person (but not technical assistance or defense services). During the review process, DDTC will screen all parties to the proposed transaction against a watch list of known or suspected export violators, and a hit on this list will mean a full compliance review before any license will be issued. In about 30% of cases, DDTC will also refer applications to other agencies such as the Department of Defense for their comments and recommendations.
Because any license granted is conditional upon the purported end-user and end-use, DDTC will perform end-use checks on exports after they have been delivered to the foreign end user. Therefore, the responsibility of a U.S. exporter does not end at export; rather the exporter should be taking steps to ensure that the articles arrive at the licensed end-user rather than being diverted.
The Department of State has the option of asking the Department of Justice to prosecute criminally requesting fines and/or imprisonment or going for civil penalties of up to $500,000 per violation. As part of the enforcement process, DDTC may impose a mandatory compliance improvement program requiring the exporter to spend funds on compliance measures and may also require the party to submit to external audit. In serious cases, a party may be debarred from future exporting for a period of time.
Attorneys at Barnes, Richardson are experienced in dealing with ITAR issues. Whether you need counseling on dealing with a deemed export that may already have taken place, procuring a DSP-5 license, or creating a compliance program, our lawyers understand the complexity of the ITAR and can provide guidance to companies looking for help meeting their export regulatory requirements.
Dec. 13, 2022

Jun. 8, 2021

April 28, 2014

April 04, 2014

March 28, 2014

October 15, 2013

October 01, 2013

December 7, 2011