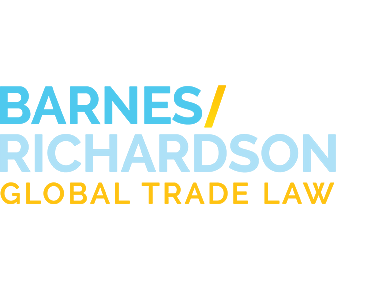 Firm News & Events
ITCC Import Export Workshop: When You Disagree with Customs...
Tweet
March 29, 2019
Attention All Importers, Exporters, Customs Brokers, In-House Lawyers and other interested persons. Reasonable minds can respectfully disagree. When CBP disagrees with a position taken by your company – whether it concerns classification, valuation, marking, FTA eligibility or another issue – the consequences can include business disruption and substantial additional liability. This seminar will address methods to get to the correct result in such circumstances.

• Protests
• Applications for Future Review
• CF-29 Responses
• Penalty and Liquidated Damages Petitions
• Offers in Compromise
• Prior Disclosures

NEW* Location: Wintrust Financial Corp, 9700 W. Higgins Rd., 2nd Floor, Rosemont, IL
Speaker: Brian F. Walsh, Barnes, Richardson & Colburn LLP, Chicago, IL
Program Chair: Brian F. Walsh, Barnes, Richardson & Colburn, LLP, Chicago, IL

Parking: Free parking is available in the parking structure next to the Wintrust building.

International Trade Club of Chicago (ITCC) is a not-for-profit organization. Proceeds used solely to cover the
cost of ITCC activities. ITCC appreciates efforts of volunteer speakers.

$60 for ITCC members / $95 for non-members.
Seminar is available via LIVE WEBINAR for $125 which covers webinar participation. To sign up, click
on link below or copy URL into your browser.
http://www.itcc.org/eventshow.asp?event_id=636&


Attention Certified Customs Specialists: This program is approved by NCBFAA for 2 CCS Continuing Education Credits. Give your NEI ID number at time of registration. Indicate if 'Certificate of Attendance' is desired when making your reservation.

Register and Pay Online at:
http://www.itcc.org.
Select date/workshop or webinar on homepage.
Respond via Email to: itcc@barnesrichardson.com -or- fax form to: (312) 565-1782 -or-
Return form with your check payable to: International Trade Club of Chicago and Mail to:
c/o 303 E. Wacker Drive, #305, Chicago, IL 60601