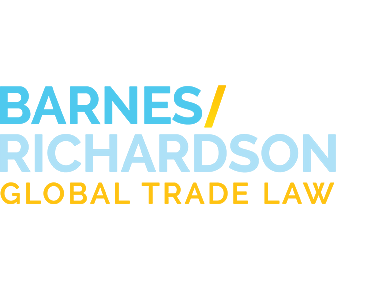 Industry News
Lithium-nationalization Action by Mexico May Run Afoul of USMCA Protections
Tweet
Apr. 26, 2022
U.S. industry and officials are concerned that recent developments in and actions taken related to Mexico's energy sector may not pass muster against certain provisions in the
U.S.-Mexico-Canada Agreement (USMCA) and may give rise to national security concerns related to critical mineral scarcity.
Last Tuesday, Mexico's Congress approved a bill that would nationalize the country's lithium mining sector. The bill authorizes a state-controlled company to oversee lithium production and prohibits private companies from participating in Mexico's lithium market. The legislation provides no insight as to what effect the nationalization would have on existing contracts.
Provisions in the USMCA work to prohibit new investment restrictions and expropriation and protect existing private investments by the agreement's trading partners. Unsurprisingly then, the bill has been objected to on the grounds that it negatively impacts U.S. private sector investment in Mexico and causes significant uncertainty for investors. Similar concerns informed a challenge to another amendment to Mexico's energy law that granted greater authority to Mexico's state-run electric utility.
Additionally, critics of the bill note that the nationalization action frustrates the goal of the three USMCA partners working together to cultivate critical minerals and cooperate on clean energy development. Lithium is a main input for batteries and is proving to be a crucial resource as countries continue to commit to environmentally conscious technology and practices. U.S. legislators have stated that any exploitation of strategic minerals would mean a violation of the USMCA. This is due, in part, to the fact that lithium cannot be reserved or treated as a strategic mineral exclusively for Mexico unless the particular sector was named or identified as such in the terms of the trade agreement. According to both United States and Mexican officials and experts, this is not the case with lithium.
USTR Katherine Tai has made clear that the U.S. considers Mexico's recent legislative action to be anticompetitive and counter to USMCA provisions and protections. It is unclear how the objections to Mexico's recent legislation will play out. The investor-backed challenges to similar, earlier MX legislation were recently blocked by the Mexican Supreme Court. It is reasonable to anticipate any challenges brought by investors to the lithium-nationalization legislation coming through the courts will be treated similarly. Whether there is any attempt to resolve the issues beyond or outside of investor-protection USMCA provisions remains to be seen.
For more information on importing critical materials or USMCA do not hesitate to contact an attorney at Barnes, Richardson & Colburn.