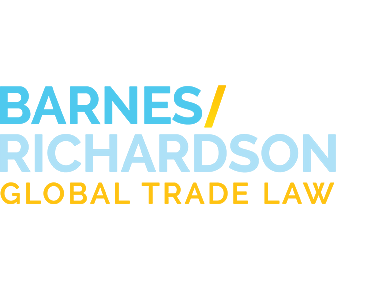 Articles
Misrepresentation of Country of Origin Results in Recent False Claims Act Penalties
Tweet
September 4, 2014
The past few weeks has seen the announcement of settlements in two cases involving the misrepresentation of country of origin in violation of the Trade Agreements Act of 1999 ("TAA") provisions which restrict sales to the Federal government to products made in the United States or to designated countries which have signed trade agreements with the United States. Each of these cases was brought under the False Claims Act ("FCA") at the instigation of a whistleblower.
The first recent settlement involved Samsung Electronics America Inc., which agreed to pay a penalty of $2.3 million to resolve allegations that it had caused the submission of false claims for products sold on General Service Administration (GSA) Multiple Award Schedule ("MAS") contracts in violation of the TAA. MAS contracts are contracts which are awarded to multiple companies supplying comparable products and services and allows any federal agency to purchase goods under it. Samsung sold to authorized resellers who held such contracts and provided certification to these resellers that the products that would be provided were TAA compliant, generally from Korea or Mexico. The resellers, in turn, listed those Samsung products on the resellers MAS contracts. In fact, however, the products were made in China. Samsung agreed to pay a penalty of $2.3 million. The allegations against Samsung were originally brought in a lawsuit filed by a former Samsung employee under the False Claims Act whistleblower provisions, who will be entitled to receive a portion of the settlement amount. The Samsung case is notable for two reasons: It is the first case brought under the FCA which involves MAS contracts, and perhaps, more significantly, it is the first reported case in which the party held responsible for the fraud was not directly selling to the government. The citation to the case is United States ex rel. Simmons v. Samsung Electronics America, Inc., et al. No AW-11-2971 (D. Md)
In a similar case, Smith & Nephew, a maker of medical devices, has agreed to pay a penalty of $8.3 million for misrepresenting to the Veterans Affairs Administration that products offered for sale to the VA were made in the United States, when in fact they were manufactured in Malaysia a non-TAA eligible country. This case was also initiated by a whistleblower under the FCA and represents the first such settlement against a medical device company. It has been reported that the whistleblower will receive $2.3 million from the settlement amount for his efforts. The case citation is USA v. Smith & Nephew Inc., No @:08-cv-02823 (WD., Tenn).
These cases are just two recent examples of increased efforts by private parties, as well as federal prosecutors to recover significant penalties from companies that attempt to sell products to the federal government which are falsely represented. Earlier trade related cases brought under the FCA involved claims of undervaluation, misclassification to avoid payment of duties or misrepresentation of country of origin to avoid payment of antidumping or countervailing duties. As each case is publicized it leads, inexorably, to more cases being filed. As these two recent examples illustrate, the opportunity to bring actions under the FCA is being constantly expanded to new legal theories and new industries.