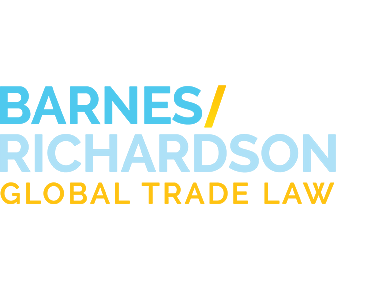 Industry News
New Chinese Export Control Law
Dec. 11, 2020
By: Michael N. Coopersmith
The new Peoples Republic of China (PRC) Export Control Law officially went into effect on December 1, 2020 and represents the country's first ever comprehensive law aimed at regulating exports. The State Export Control Administrative Departments (SECADs) will be responsible for implementing and enforcing the new law, which applies largely to dual-use, military, and nuclear items, and creates new export licensing requirements when shipping controlled products out of the PRC.
The new law represents a seismic shift in the overall strategy and approach taken by the PRC in relation to export controls. While historically export controls in the PRC have been comparatively lax when compared to their North American and European counterparts, the new law grants the PRC broad authority to restrict exports for a wide variety of reasons. This shift in strategy creates the need for exporters operating in the PRC to develop and implement a comprehensive and specific export compliance program, similar to those typically seen in the U.S.
What is covered
In many regards the new law can be seen as the Chinese equivalent of the U.S. Export Administration Regulations (EAR) and the International Traffic in Arms Regulations (ITAR). The new law controls both dual-use goods, goods that can serve both civil and military purposes, as well as military specific goods, with Article 4 of the law declaring that the State is to develop "control lists" and licensing requirements. Unfortunately, because the control list(s) have yet to be published, the ultimate impact on exporters will not be fully understood until the list(s) of controlled products are made public.
While the aforementioned control list(s) are the primary mechanism for controlling goods under this new law, Article 9 appears to represent a catchall provision stating that "as required for the maintenance of national security and national interests" the SECADs may exercise "temporary control over any goods, technology and services outside the export control lists." Article 10 further states that SECADs will prohibit the export of these additional items. Taken together, Articles 9 and 10 grant the SECADs a great deal of latitude in decision making when restricting exports, creating potentially costly and unexpected outcomes.
Consequences for non-compliance
For those who have exported controlled items without either prior approval or beyond the scope of an approved SECADs export license, the repercussions are harsh. On top of the confiscation of any illegally obtained income, fines of up to RMB 5 million or ten times the value of confiscated funds can be enforced. Of particular importance is Article 43 of the law which states that any violation leading to the export of controlled items without appropriate authority "shall be dealt with and punished," and that anyone in violation of these provisions "shall be investigated for criminal responsibility." Needless to say, this new law should be taken very seriously. If you have any questions about the new PRC Export Control Law, please contact an attorney at Barnes, Richardson & Colburn, LLP.