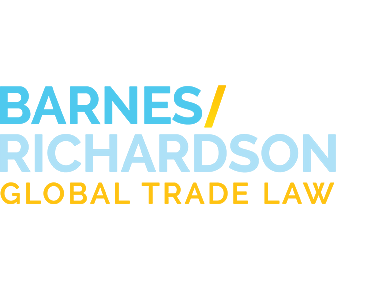 Industry News
New Emerging Technologies Export Controls
Oct. 30, 2020
By: Meaghan E. Vander Schaaf
The Bureau of Industry and Security recently published a final rule implementing new export controls on six emerging technologies. The Export Control Reform Act (ECRA) requires that BIS identify emerging technologies. The new controls, which were also agreed to by Wassenaar Arrangement members during its 2019 plenary, include:
Machine Tools: ECCN 2B001.

Note 4 to was added to ECCN 2B001. Machine tools with additive manufacture capabilities in addition to turning, milling or grinding capabilities (which were previously controlled) must now be reviewed against the ECCN 2B001 definitions.

Computational Lithography Software: ECCN 3D003

The heading for 3D003 now includes controls for emerging Electronic Design Automation (EAD) or computational lithography software developed for Extreme Ultraviolet (EUV) masks.

Silicon Wafer Technology: ECCN 3E004

ECCN 3E004 is a new classification for technology high-end integrated circuit substrate production.

Software Designed for Monitoring or Analysis: ECCN 5D001.e

ECCN 5D001.e is another new classification for software "specially designed" for law enforcement monitoring or analysis. The corresponding ECCN 5E001.e was also added for technology for the "development", "production" or "use" for items controlled by new ECCN 5D001.e.

Digital Forensics or Investigative Tools: ECCN 5A004.b

New ECCN 5A004.b controls digital forensics or investigative tools. This includes items that circumvent authentication and extract raw data from a computer or communications device. Primarily by law enforcement, these items can be used by the military to extract information devices found on the battlefield. BIS also made conforming changes to encryption software controls under ECCN 5D002.

Sub-Orbital Craft: ECCN 9A004

ECCN 9A004 now includes "sub-orbital craft." A sub-orbital craft is designed to operate above the stratosphere and land on Earth, without completing an orbit. BIS also amended paragraph 9A515.a to add "sub-orbital craft."
The new and modified ECCNs listed above are controlled for National Security (NS) and Anti-Terrorism (AT) reasons but may also have controls for other reasons (for example, Nuclear Non-Proliferation and Regional Stability. As a result, these commodities may require a license or a license exception for export, reexport, or in-country transfer. These new controls are effective as of October 5, 2020; however, there is a savings clause that may be applicable provided the export takes place within certain parameters.
The new export controls for emerging technologies also has important Committee on Foreign Investment in the United States (CFIUS) implications. Under CFIUS, U.S. businesses with foreign investors that designs, tests, fabricates, develops, produces, or manufactures any of the new controlled items may be subject to mandatory filings with CFIUS -even if the U.S. business does not export controlled commodities. Considerable penalties can be imposed for failure to make a mandatory filing.
The new controls from BIS are already in effect and the compliance implications are serious. For guidance on these or other export control issues, please reach out to an attorney at Barnes, Richardson & Colburn, LLP.