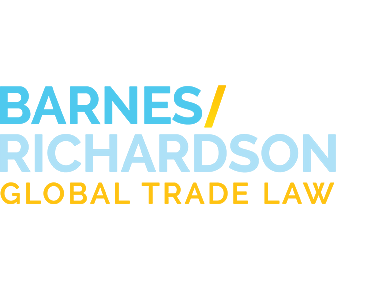 Industry News
New Reporting Requirements, Who Is This?
Oct. 12, 2021
By: Lois E. Wetzel
At the end of September, the Financial Crimes Enforcement Network (FinCEN), under the Department of Treasury (Treasury), issued an advance notice of proposed regulations regarding the expanded application of the Bank Secrecy Act to certain actors in the antiquities trade. Pursuant to last year's Anti-Money Laundering Act (the AMLA), the BSA's definition of "financial institution" now includes a "person engaged in the trade of antiquities, including an advisor, consultant, or any other person who engages as a business in the solicitation or the sale of antiquities, subject to regulations prescribed by the Secretary [of the Treasury]."
The AMLA, which was enacted January 1, 2021, requires Treasury to issue proposed regulations to implement the amended definition within a year of the date of enactment. Until the notice issued at the end of last month, FinCEN had been silent on the prescription of governing regulations. Despite the time crunch however, FinCEN has yet to draft proposed regulations. Rather, the advance notice solicits comments on a series of substantive questions about the antiquities trade.
FinCEN's attempt at gathering additional, meaningful data on the trade is predictable. Historically, the antiquities market, as a subset of the larger art market, has been subject to minimal, if any, regulation. Additionally, the industry has long-regarded privacy and anonymity as sacrosanct. Very little is known about the role of routine actors and the details of what are often multi-tiered transactions. Unsurprisingly then, FinCEN is calling on the industry and the general public to provide guidance as it undertakes the implementation of the AMLA amendments.
The opacity and under-regulation of the market is the very reason the trade now faces increased scrutiny under the BSA. The secrecy surrounding buyers, sellers, and sales has made the antiquities trade an ideal vehicle for money laundering. According to anti-money-laundering experts, the antiquities trade "is an area where clearly organized crime, terrorists, and oligarchs have used cultural artifacts to move illicit funds." The extension of the BSA to the antiquities trade will, at a minimum, subject certain actors in particular transactions to enhanced due diligence standards and explicit reporting requirements. The exact details of what the amended BSA will require of the trade will emerge in the coming months, as FinCEN works to incorporate the information it gleans from the notice's call for comments. The details of FinCEN's queries along with directions for submission can be found here. Comments must be received on or before October 25, 2021.
For questions on the expansion of the BSA to the antiquities trade, please contact an attorney at Barnes, Richardson & Colburn LLP.