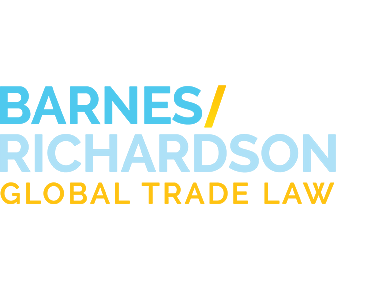 Industry News
New US-Japan Trade and Commerce Partnerships Pave the Way for Invigorated Indo-Pacific Economy
Nov. 19, 2021
By: Lois E. Wetzel
On Wednesday, November 17, 2021, following U.S. Trade Representative Katherine Tai's meetings with Japanese government ministers, the U.S. and Japan announced the launch of a new trade partnership between the two countries, referred to as the "U.S.-Japan Partnership on Trade." The announcement came just days after Commerce Secretary Gina Raimondo introduced the "U.S.-Japan Commercial and Industrial Partnership."
The recently announced partnerships target distinct but related issues. The trade partnership is intended to enhance cooperation on labor, environment, and digital trade matters. The partnership on commerce and industry will focus on efforts to strengthen supply chains, export controls, and innovation, namely in the digital technologies sector.
Relatedly, prior to the partnership announced on commerce and industry, the U.S. agreed to negotiate with Japan on steel and aluminum issues, including 232 tariffs. Japan's Minister of Foreign Affairs Hayashi Yoshimasa formally asked Secretary Raimondo to stop the imposition of Section 232 tariffs on steel and aluminum from Japan in the wake of the recent U.S.-European Union agreement to end 232 duties for the trade region. While there is not yet a commitment from the U.S. to make any such retreat, the partnerships make tariff relief more likely.
Both the recently announced partnerships come under the Biden Administration's broader agenda to fortify the economy of the Indo-Pacific region and to promote and maintain free and fair-trade practices. According to U.S. government officials, the Biden Administration's plan for developing the Indo-Pacific economy may go further than traditional free trade deals like the Comprehensive and Progressive Agreement for Trans-Pacific Partnership (CPTPP), which the U.S. withdrew from under the Trump administration. While the U.S. does not currently have plans to again join CPTPP, the newly formed partnerships on trade, commerce and industry, could embrace an even more robust trade and economic relationship within the region.
Specifically, USTR Tai said the trade partnership highlights the Administration's vision for an "open, connected, prosperous, resilient, and secure" economic framework for the Indo-Pacific region bolstered by "sustainable, resilient, inclusive and competitive trade policies…." Similarly, Secretary Raimondo touted "competitiveness, resiliency, and security" as incentives driving the bilateral coordination. At the current moment, that means, amongst other things, addressing vulnerabilities in semiconductor manufacturing and the protection of critical technologies and development of infrastructure. However, how the partnerships will actually tackle these issues is, at this point, merely conjecture. The practical effects of the U.S.-Japan trade and commerce partnerships will become clearer in the coming months, as the details of the collaboration take shape.
Undoubtedly, these partnerships are just the start of the Biden Administration's work to rebuild previously strained ties with Indo-Pacific allies so as to build up the coalition of countries dedicated to confronting what the Administration sees as China's unfair trade practices and state-driven economic policies. USTR Tai will soon wrap up her Asia tour in India.
For questions on U.S.-Japan trade relations, or U.S. activity in the Indo-Pacific, please contact a trade attorney at Barnes, Richardson & Colburn LLP.