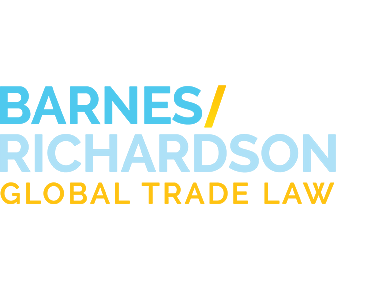 Industry News
Newborn Bros. Co.: A Cautionary Tale Of "Made in America" Claims
Tweet
Oct. 15, 2020
Recently, the U.S. District Court of New Jersey ruled on a challenge brought by an importer and distributor of caulk guns against a competitor. The plaintiff was Virginia-based Newborn Bros. Co., Inc. (Newborn) while the defendant was Albion Engineering (Albion). Newborn brought the claim under the Lanham Act and New Jersey unfair competition law. Among other things, the Lanham Act prohibits false advertising, including inappropriate claims of U.S. origin.
Newborn claimed that products of Albion's Deluxe line, Special Deluxe line, and B-line were inappropriately marked as Made in USA. During the course of the trial the following facts were established:
From 1929 to 2000, Albion manufactured all its guns and accessories in Philadelphia, Pennsylvania and all product advertising and claims identified Albion products as American made
In the early 2000s, Albion began manufacturing new models of the dispensing gun and various accessories with a Taiwanese company
Albion increased its manufacturing in Taiwan during the 2010s
Albion continued to largely market and identify its products as being "Made in America"
Albion's product literature, company catalogues and online platform continued to imply that the company made its articles in the USA
Albion issued NAFTA certificates of origin for products largely sourced from Taiwan that read "Meets all FTC all or virtually all made in the U.S.A. eligibility requirements"
Newborn was able to show that Albion's dominance in the industry was largely credited to distributers and customers longstanding and uncorrected belief that Albion products were made entirely in America
Albion was able to prove that it did engage in some efforts to relabel products of Taiwanese origin and remove contradictory origin claims, but failed to comprehensively amend advertising practices and correct company material
Albion's president testified that it was his belief that it was appropriate to identify products as being "Made in America" if over fifty percent of the total cost of a product were incurred within the United States. The opinion noted that he had no explanation as to his basis for that belief and failed to offer a source for the formula he used to determine the percentage of American value in its products.
Ultimately, the Court found that Albion had "deliberately kept its head in the sand content to free-ride on, and at times promote, the false illusion that is was a purely 'Made in the USA' company." As a result, the Court held Albion liable for violations of the Lanham Act and the common law of New Jersey as to unfair competition. The Court gave the parties time to convene outside of court on Albion's affirmative defenses and perhaps reach settlement privately. Thus, the full scope of Albion's obligations, monetary and otherwise, as a result of its liability are not yet known. However, the Lanham Act does provide for three times the damages incurred by the plaintiff.
The findings in Newborn v. Albion should put any importer, manufacturer or producer on notice as to the complexities of "Made in America" claims and origin determinations generally. "Made in America" claims fall under the jurisdiction of the Federal Trade Commission (FTC) while origin claims or certifications at import are the subject of U.S. Customs and Border Protection. The FTC and CBP employ entirely different origin analyses and enforce different rules for determining a product's origin. Articles marked with any statement that implies United States origin, in whole or part, should be closely reviewed.
For advice or information on Made in America claims or U.S. Customs and Border Protection Country of Origin rules, please reach out to an attorney at Barnes, Richardson & Colburn, LLP.