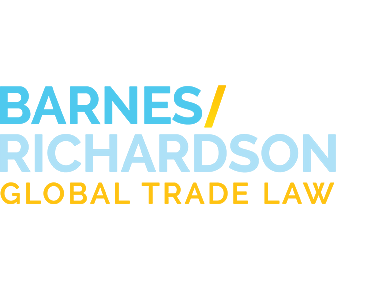 Industry News
OFAC Advisory on High-Value Art Market Transactions and U.S. Sanctions
Nov. 17, 2020
By: Lois E. Wetzel
At the end of October 2020, the Department of the Treasury's Office of Foreign Assets Control (OFAC) issued an advisory to highlight the sanctions risk that arises from dealings in high-value artwork. For context, OFAC regulates certain transactions that might allow for blocked persons to access the U.S. market and financial system. Because high-valued artwork transactions open the door to such risk, certain art market transactions are within the regulatory domain of OFAC.
The Advisory and Guidance issued by OFAC described characteristics of the art market that elevate the risk of transactions in violation of OFAC regulations, emphasizing a lack of transparency and a high degree of anonymity and confidentiality and mentioning the use of shell companies and intermediaries to purchase, hold, or sell high-valued artworks. Furthermore, OFAC notes the mobility, concealability, and subjective value of artwork as additional features that make the market especially vulnerable to sanctions evasion. Such features have long marked the high-value art market and subjects thereof and they are, by and large, unchecked by laws and regulations.
OFAC released the advisory in acknowledgement of recent incidents in which blocked persons have exploited certain vulnerabilities in the high-value art market. Specifically, the advisory describes the situation of a prominent Lebanon-based diamond dealer and art collector, who was designated by OFAC as a blocked person pursuant to Executive Order 13224 for providing material support to Hizballah. The dealer/collector, Nazem Said Ahmad, upon his designation by OFAC as a "specially designated global terrorist," stored some of his personal funds in his collection of high-valued artwork (which included works by Picasso and Warhol) in an attempt to lessen effects of U.S. sanctions. Further, Ahmad opened a gallery in Beirut as a front to launder money. Thus, Executive Order 13224 was amended to clarify that transactions with specially designated persons that involve artwork or interests in artwork are prohibited.
Relatedly, the Advisory and Guidance also comments on what is commonly known as the "Berman Amendment" to the International Emergency Economic Powers Act (IEEPA) and the Trading with the Enemy Act (TWEA). The Berman Amendment is a general exemption from regulation for the importation from any country and exportation to any country of artworks. 50 U.S.C. § 1702(b)(3); 50 U.S.C. § 4305(b)(4). However, as cautioned by the Advisory and Guidance, the Berman Amendment does not work to categorically exempt all dealings in artwork from OFAC regulation and enforcement. Rather, OFAC considers it well within their authoritative purview to apply IEEPA- and TWEA-based sanctions to transactions involving artworks in which a blocked person has an interest, "to the extent the artwork functions primarily as an investment asset or medium of exchange."
Ultimately, the advisory should serve as an alert to all those participating in the art market and members of the high-valued art community that they have obligations to comply with U.S. sanctions programs; even while the art market evades scrutiny in many other arenas, OFAC will enforce, where appropriate, U.S. sanctions that generally prohibit persons from engaging in transactions, directly or indirectly, with persons on the SDN list or other blocked persons, and those covered by comprehensive country or region embargoes within the art market. Further, it is not enough to simply attempt compliance where OFAC sanctions might result for failures. OFAC-sanction violations may result in civil penalties even where the person held civilly liable did not know or have reason to know it was engaging in prohibited conduct.
For any questions on prohibited activities under OFAC sanctions or compliance programs in art galleries, museums, or for private collectors, auction companies, agents, brokers, or any other entity participating in the art market, please contact an attorney at Barnes, Richardson & Colburn LLP.