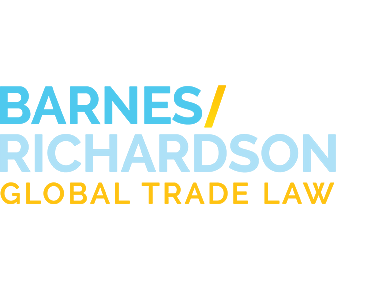 Industry News
OMB Issues Guidance on New "Build America, Buy America" Requirements
Tweet
Apr. 25, 2022
On April 18, 2022, the US Office of Management and Budget (OMB) issued preliminary implementation guidance covering recently created Build America, Buy America Act (BABA) requirements. This guidance is aimed at assisting federal agencies in complying with the newly created requirements, specifically those applicable to federally funded infrastructure projects. Under BABA all iron, steel, manufactured products, and construction materials used in federally funded infrastructure projects must be produced in the United States. These requirements take effect on May 14, 2022.
Because these requirements apply specifically to federally funded infrastructure projects, understanding the scope of the term "infrastructure" is a critical first step in understanding the applicability of these requirements. This topic is addressed by directing agencies to interpret the term "infrastructure" broadly. According to OMB, agencies should consider whether a given project will involve facilities that are either publicly owned and operated, privately operated on behalf of the public, or a place of public accommodation. While these requirements apply only to articles, materials, and supplies that are consumed in, incorporated into, or affixed to an infrastructure project, they apply whether infrastructure is the primary purpose of the project or not.
The next step in understanding these requirements is to examine the terms "iron or steel," "construction materials," and "manufactured products." The term "iron or steel," as the name suggests, applies to "items that are predominantly iron or steel." To meet the new BABA standards all iron or steel manufacturing processes must occur in the US. This includes all steps from the initial melting stage through the final application of coatings.
All "construction materials" must also be manufactured in the US, meaning "all manufacturing processes for the construction material" must have occurred in the US. Items will qualify as construction material if they consist primarily of non-ferrous metals; plastic and polymer-based products (including polyvinylchloride, composite building materials, and polymers used in fiber optic cables); glass (including optic glass); lumber; or drywall. Explicitly excluded from this category of items is cement and cementitious materials, aggregates such as stone, sand, or gravel, or aggregate binding agents or additives.
"Manufactured products" must also be made in the US. To meet the new standards the domestic components of manufactured products must account for over 55 percent of the total cost of the components of the item. While the complete scope of "manufactured products" remains opaque at this time, the guidance does explain that items including at least one of the five categories of "construction materials" combined with some other material through a manufacturing process are considered a manufactured product rather than a construction material.
Finally, the guidance addresses various potentially available waivers, including "de minimis" and "minor components" waivers. A minor components waiver would exempt miscellaneous minor components within iron and steel products. A "de minimis" waiver would apply at the project level, permitting agencies to permit the use of non-domestic products up to a certain de minimis threshold. According to OMB proposed waivers must cite the public interest and include a detailed written statement addressing all appropriate factors, such as potential obligations under international agreements, justifying why the requested waiver is in the public interest.
If you have questions regarding BABA or this guidance do not hesitate to contact an attorney at Barnes Richardson, & Colburn LLP.