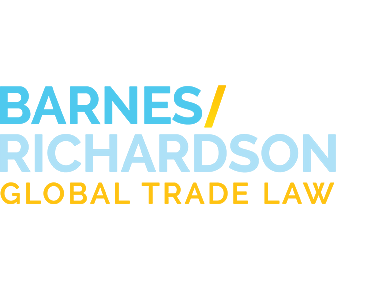 Industry News
Outlook for U.S.-Mexico Relations Unclear
Jan. 21, 2021
By: David G. Forgue
One of the more contentious international relationships under the Trump Administration was the United States' relationship with Mexico. Both as a candidate and as President, Trump heavily criticized Mexico with respect to immigration and trade. The trade criticism ultimately led to the replacement of NAFTA with the USMCA. However, it also led to additional tariffs and threats of additional tariffs on Mexican goods imported into the United States.
It is unclear how the nature of U.S.-Mexico relations will evolve under the Biden Administration, though we can anticipate some courses of action and potential conflicts. First, it is likely that the Biden Administration will make clear that Mexico will not have additional tariffs added to its exports. Such threats always risk damaging American manufacturing, since so much production in Mexico is for American manufacturers. Similarly, while the Biden Administration will not be in favor of large influxes of immigrants from Mexico or Central America, it is unlikely to make immigration a point of conflict between the countries.
There are other points of potential conflict that exist though. For instance, the Biden Administration has a goal of making the United States carbon neutral by 2050. The López Obrador government in Mexico has chosen to champion use of Mexico's fossil fuels. This difference in priorities is a potential point of conflict with respect to the treatment of U.S. investments in Mexico and Mexican energy laws.
Another potential point of conflict is worker protections in Mexico. One element of the USMCA is language on labor protections and wages. Both organized labor in the United States and Democrats in Congress are keeping a close eye on whether Mexico meets its obligations on these fronts. Meanwhile, the López Obrador government is not generally in favor of greater worker protections. Because this point of conflict is built into the USMCA it is entirely possible that s disagreement could spill into the larger trade in goods.
A third potential basis for conflict has to do with internal Mexican politics and the Biden Administration's interest in them. Issues in Mexico related to the rule of law, education reform, fighting corruption, and similar issues were not priorities of the Trump Administration. It is more likely that the Biden Administration will take a much stronger interest in such questions. It is very likely that the López Obrador government will find such interest inappropriate and unwelcomed. Conflicts in this area could also manifest themselves as trade issues.
The trade relationship between Mexico and the United States is enormous and will remain enormous. However, conflicts not directly related to trade between the countries have the possibility of impacting both trade and the smooth and timely delivery of goods from Mexico. Therefore, importers need to remain highly attuned to developments in this relationship and react as needed. If you have any questions about trade with Mexico or the USMCA please contact a Barnes, Richardson & Colburn, LLP attorney.