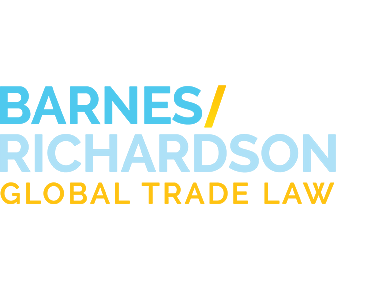 Firm News & Events
Partners to Present at Georgetown International Trade Update
February 13, 2012
By: Frederic D. Van Arnam, Jr. and Lawrence M. Friedman
Barnes/Richardson partners Rick Van Arnam and Larry Friedman will both be participants at the 2013 International Trade Update, to be held on February 28th and March 1st at the Georgetown University Law Center. This annual conference brings together international trade and customs law practitioners from both government and the private sector for two days of panel presentations and workshops on current issues in customs and trade law.
On Friday, March 1st, Mr. Friedman will be moderating a panel entitled "Customs Seizures and Forfeiture Process and Protest of Post-Entry Audits." Larry's panel will discuss seizures and forfeitures, with an eye toward educating the attendee on options available to importers when Customs and Border excludes merchandise from the United States and how that differs from a a seizure. These options include choosing one's path forward – via administrative review, protest and review in the Court of International Trade, or seizure review in a federal district court. Understanding one's mitigation options will be a key take-away as well. The panel will also address protesting post entry audit results and associated demands for the payment of duties.
Questions regarding this panel can be forwarded to Larry at lfriedman@barnesrichardson.com.
Earlier on Friday, March 1st will be the panel entitled "Year in Customs Review", and Rick will be a panelist. He will be discussing the federal False Claims Act and its use to remedy violations of the customs and trade laws. His presentation will focus on two settlements reached in 2012, where the underlying violations were of the customs and trade laws: United States v. CMAI Industries, resulting in the recovery of $6.3 million dollars in damages and fines from a company that underpaid duties by misclassifying auto parts manufactured in China; and, United States of America ex rel John Dickson v. Toyo Ink Manufacturing Co., where the government recovered $45 million dollars in damages and fines based on an importer misrepresenting the country of origin of the imported product, resulting in that importer's failure to pay antidumping duties. He will also offer up some general observations based on his experiences handling False Claims Act cases involving customs and international trade matters.
Questions regarding this panel can be forwarded to Rick at rvanarnam@barnesrichardson.com.